2020 International Podcast Day – Wrestling Edition
On September 30, 2020, Mat Talk Online will create its first International Podcast Day celebration of wrestling and podcasting by hosting a 12-plus hour live stream with wrestling podcast personalities from all across the sport.
Check the schedule below to see who's on and when and how you can also participate. The live stream will be free below!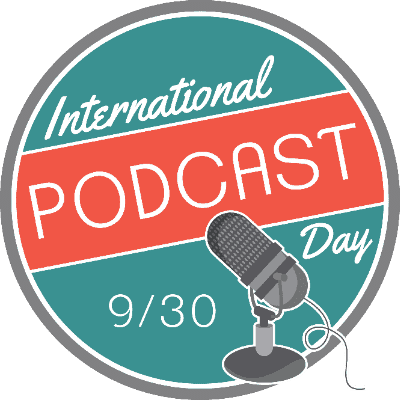 9:00 – 9:30 Central
Sam Eagan, Vice
A New York native, Eagan wrestled for Mark Branch at the University of Wyoming. He currently produces Vice News Reports for VICE and previously was the producer for Mo Rocca's Mobituaries.
10:00 – 10:30 Central
Anthony & Gennaro Bonaventura, D3 Nation
D3 Nation's mission is to promote and support DIII wrestling. As former DIII student-athletes and current coaches, we have competed against incredible wrestlers, coaches, and programs. My brother and I want to bring these stories into the limelight. We will also strive to bring current news and results throughout the year.
10:30 – 11:00 Central
Kyle Klingman, On The Mat (Trackwrestling)
The longtime host of On The Mat, Kyle Klingman is a content producer for SportEngine's Trackwrestling.com. Klingman's first foray into podcasting came in 2008-09 with Wrestling 411, but prior, he'd been the host of On The Mat when it was housed by the NWHOF's Dan Gable Museum. After returning to Waterloo in 2009, Klingman's hosted the show with a number of co-hosts, but currently anchors the show with Andy Hamilton. Hail Caesar! 
11:00 – 11:30 Central
K.J. Pilcher, Pinning Combination (Cedar Rapids Gazette)
Award-winning wrestling journalist K.J. Pilcher of the Cedar Rapids Gazette hosts Pinning Combination with G. Wyatt Schultz of The Predicament and longtime Iowa high school wrestling coach Dick Briggs.
11:30 – 12:00 Central
Eric Olanowski, United World Wrestling
While Eric Olanowski doesn't currently have an active podcast, the current Web and Social Media Coordinator for the sport's international governing body has been working with the medium and various video interview series' with UWW.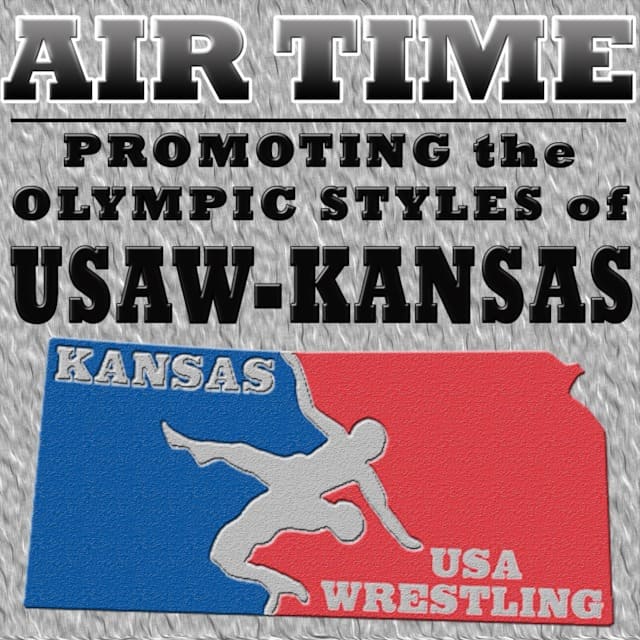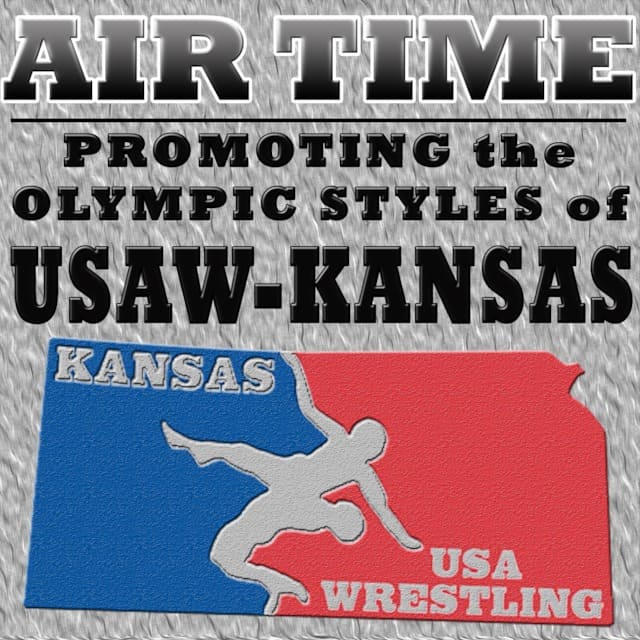 12:00 – 12:30 Central
Patrick Kelly, Air Time & KWCA Podcast
Patrick Kelly has been involved in podcasting since 2016, covering USA Wrestling-Kansas and the Kansas Wrestling Coaches Association organizations. His roots run deep in the sport. His father wrestled in high school and at Iowa State University under Hugo Otopalik in the 1950s. Kelly wrestled from the youth level through college and is currently in his thirteenth year as head coach at Seaman High School in Topeka, Kansas.
12:30 – 1:00 Central
Jude Swisher & Sam Herring, Home Mat Advantage
The teenage duo that hosts the Home Mat Advantage Podcast, Jude Swisher's a rapidly improving Pennsylvania High School wrestler. Along with co-host Sam Herring, the pair have carved out a place for themselves in the rapidly evolving world of online sports media.
1:00 – 1:30 Central
Brian Reinhardt, #PackMentality Pop-Ins Podcast
Brian Reinhardt serves as the host of the #PackMentality Pop-Ins Podcast, a podcast that covers the back-to-back ACC Champion NC State Wolfpack wrestling team. Brian has been with NC State Athletics since graduating from West Virginia University in 1999. He has been the communications contact for all of Pat Popolizio's nine seasons with Wolfpack Wrestling in Raleigh, N.C., and he is the reigning, defending, undisputed SID of the Year having won the most recent award from the NWMA. The #PackMentality Pop-Ins Podcast debuted in October of 2017, and when it started it was the first podcast produced by NC State Athletics and NC State was the first school to host their own podcast devoted to college wrestling.
1:30 – 2:00 Central
Jacob Hewgley, Mat Geeks
Jacob Hewgley is the host of the Mat Geeks podcast. The Mat Geeks media organization is devoted to providing exclusive coverage of ACC wrestling. Hewgley works as a high school math teacher and wrestling coach in North Carolina. Hewgley decided to start Mat Geeks because he felt the ACC was not receiving the attention it deserves from the major wrestling media outlets. All of the Mat Geek's content can be found on the Mat Geeks Rokfin page!
2:00 – 2:30 Central
Earl Smith, Noke Wrestling News (TheOpenMat.com)
Earl Smith is the editor of The Open Mat website. The Open Mat currently hosts and produces the Noke Wrestling News podcast centered around the new Roanoke College program. On International Podcast Day, he will also unveil the new podcast that will be released soon on The Open Mat. Earl has been a fan of podcasts since Bill Simmons' BS Report was on ESPN (probably 2010-ish). Smith was an all-state wrestler for Manassas Park High School and coached at his alma mater, as well as Fauquier HS before entering the wrestling media. 
2:30 – 3:00 Central
Tommy Baranoski, Bloodround
One half of the pair behind the Michigan-based, alcohol-induced Bloodround Wrestling Podcast. Spent most of his wrestling career trying to come from behind the shadow of his sister's wrestling credentials, Baranoski has done fine in the year of our Lord Gable in podcasting.
3:00 – 3:30 Central
Rob Hill & Jay Zeimet, QCA Wrestle
Rob Hill and Jay Zeimet are the hosts of the QCA Wrestle Podcast. Rob and Jay both grew up in Iowa and wrestled through high school.  Now, both have kids heavily involved in the sport. While they are both veterans in talking about wrestling, this is the first podcast either has been involved in. The QCA Wrestle Podcast predominantly consists of interviews of figures in the wrestling community, where we get to know our guests, dissect their careers, and provide our audience with actionable advice on how to succeed, in wrestling and in life. 
.
3:30 – 4:00 Central
Tony DiMarco & Todd Szewczyk, Fantasy College Wrestling
Fantasy wrestling has become a thing. Tony and Todd aim to bring the wrestling fans who host their own leagues information on the top scorers and favorable schedules as well as talking some general wrestling news while they're at it. It's for all your major decisions. 
4:00 – 5:00 Central
Tony Hager, Hager's Happy Hour
Tony Hager's one of the folks behind IAwrestle.com. Hager's Happy Hour is a mix of Busch Light, Iowa wrestling, classic video games, Royce Alger stories and entertaining guests.
5:00 – 5:30 Central
Ryan Warner, Wrestling Changed My Life
Wrestling Changed My Life explores inspirational journeys of wrestlers and how the sport changed their lives. By stitching together stories of sacrifice, triumph, defeat and perseverance, we take the listener deep inside the world's oldest sport. Based in Chicago, Ryan Warner hosts the Wrestling Changed My Life Podcast and is a die-hard wrestling fan.
5:30 – 6:00 Central
Jeremy Barnes, The Grind
Jeremy Barnes (aka J.B.)  is one of the hosts for The Grind.  A podcast committed to promoting all things Appalachian State Wrestling.  The show started in effort to bring more awareness to Appalachian State Wrestling.  Most people probably recognize the name from football, but our wrestling is just as successful or even more so.
7:00 – 8:00 Central
Cody Goodwin, In The Room (Des Moines Register)
Cody Goodwin covers wrestling for the Des Moines Register. He covers wrestling at all levels — high schools, colleges, international, freestyle and greco — and this podcast is an extension of his work. On this podcast, Cody brings you interviews, reaction, conversations and anything else that pertains to the sport of wrestling. We tend to keep it Iowa-centered, but aren't afraid to dabble in the greater wrestling conversation, too. 
8:00 – 8:30 Central
Al Venz & Josh Raymond, The Al & Josh Show
The only thing Al Venz and Josh Raymond didn't come up with was a catchy show title. A pair of wrestling parents from Minnesota talk about the important topics surrounding the state from high school to college to youth and women. Informative, somewhat goofy, but always entertaining, usually from Studio 2.
8:30 – 9:00 Central
Kevin Claunch, Bloodround
The wrestling-shoe wearing other half of Bloodround. These guys amazingly made it over 300 episodes and they couldn't even coordinate to come on the International Podcast Day feed at the same time. Claunch is the more musically inclined, but will also quickly give it back to mouthy parents in the Mid-American Conference. Looking at you Missouri. 
8:30 – 9:00 Central
Austin Early, Changing Levels
Indiana-based wrestling fan Austin Early decided to fire up the mic and give his perspective on the sport of wrestling. An avid follower of the sport on social media, Changing Levels is just getting started. 
9:00 – 9:30 Central
Alexis Porter & Arian Carpio, Women Wrestle 2
The most unique and distinguishable wrestling podcast in the space, Women Wrestle 2, is hosted by Alexis Porter and Arian Carpio, two women's wreslters who bring a unique look at the sport from the female perspectives. There's nothing this show won't cover from the underrepresented voice of women in the sport. Witty and insightful, the pair also tackle tough topics and have a solid list of guests.
9:30 – 10:00 Central
Morgan O'Brien, DiploSport
Morgan O'Brien is the host of the DiploSport podcast, which focuses on the intersection of sports and international affairs with a heavy bias towards wrestling.  The podcast has been on hiatus for the past three years while Morgan was posted overseas, but will launch again in early 2021.  Morgan is currently based in Palo Alto, California and will begin a year as a Sloan Fellow at Stanford's Graduate School of Business in January.  Throughout the years, he has been a high school wrestler, coach, and champion of the sport.
10:00 – 10:30 Central
Andrew Spey, Spey's Stupid Podcast (Flowrestling)
This stupid podcast has been around for like, a year or so, where I interview whoever happens to be nearby in the FloSports office and try not to sound like a big dumb idiot. At least not more so than usual. So far I've managed to do 19 episodes, which isn't so bad when you think about how badly covid messed everything up. The podcast is usually about wrestling, a sport I very much enjoy, but not always. Sometimes we talk about food or music; fun topics to which we can all relate. You can listen to the stupid podcast for free on pretty much all the reputable podcast services, or at least iTunes and Spotify, anyway.
10:00 – 10:30 Central
Ben Askren, Flowrestling Radio Live & On Deck (The Rudis)
Four-time All-American and two-time NCAA champion Ben Askren has been active in the podcast space for a number of years. A member of the 2008 U.S. Olympic team, Askren had a popular show with another former Team USA member, Tommy Rowlands before Askren started up The Rudis Wrestling Podcast with co-host Matt Dernlan. Askren hosts On Deck with The Rudis, but has been a co-host on Flowrestling's popular morning show, Flowrestling Radio Live since January 2020. Askren also has a number of other podcasts invovling MMA and cryptocurrencies. 
10:30ish until whenever
Tony Rotundo, Wrestlers Are Warriors
An award-winning photographer who has a real life in the tech industry, Tony Rotundo will bring the day home with our recovery time session. What's that actually mean other than being a wrestling pun? Beverages. So join us for an open session to talk about what went on during the day, what's in your fridge or what you're shooting with. This will also be where host Jason Bryant samples Pliny The Elder for the first time.