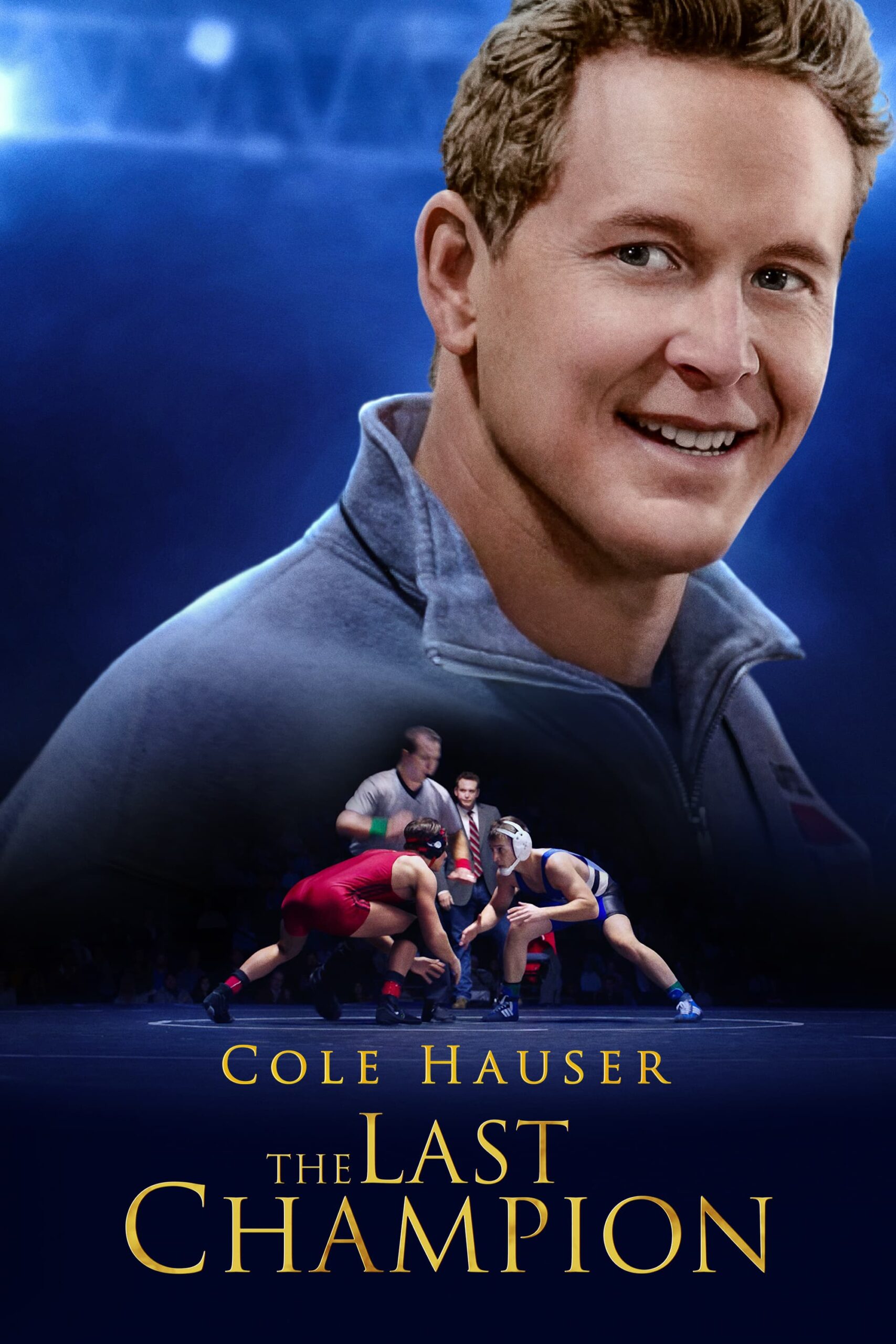 The Last Champion Series (2020)
John Wright was a hometown hero – the powerful star of his high school wrestling team and a promising Olympian. He could have had it all… but one bad decision destroyed his dreams and forced him to leave under a cloud of scandal that has haunted him ever since. Twenty years later, John returns to his small town after his mother's death, hoping to save his family home from foreclosure. His icy reception proves that his former friends and neighbors still haven't forgiven him for letting them down. Unexpectedly, John gets the opportunity to turn everything around– by coaching his high school's wrestling team. There he meets Michael, a talented underdog with a troubled home life who faces a vicious opponent out to destroy him both on and off the mat. Can John become the leader the team and Michael needs, or will he lose himself to the dark demons of his past? The Last Champion is an inspirational family sports drama that will have you believing in second chances. Beautifully photographed in the Pacific Northwest, it's a story about faith, loss and redemption starring Cole Hauser (Yellowstone), Hallie Todd (Lizzie McGuire), Randall Batinkoff (X-Men: First Class), and Peter Onorati (This is Us). The film is directed, produced, and co-written by actor Glenn Withrow (The Outsiders).
IVY WITHROW, HALLIE TODD & GLENN WITHROW
Glenn Withrow grew up wrestling in Kentucky. A state runner-up in high school, he quickly went into film and over the last several decades, he's acted, written and produced a number of serieses and films.
On Episode 637 of the Short Time Wrestling Podcast, Glenn and his wife Hallie Todd and their daughter Ivy Withrow, join the show to talk about the December 8 release of The Last Champion, a film they wrote and directed together with high school wrestling as the backdrop of this story about redemption.
While the trio have a number of credits to their names, you might recognize Glenn from his role as Tim Shepard in The Outsiders, a book most of us read in middle school and Hallie as Jo McGuire from the Lizzy McGuire series and movie.
As noted in my previous interview with Cole Hauser, I had a chance to work on the film with them and they're some of the most accommodating and gracious people I've come across.
The Last Champion is available for pre-order on iTunes and you can find it on Amazon Prime or Google Play on December 8. Info at thelastchampion.com
COLE HAUSER as JOHN WRIGHT
Cole Hauser was born in Santa Barbara, California. He is the son of Cass Warner, who founded a film production company (Warner Sisters), and Wings Hauser, an actor. His grandfathers were screenwriters Dwight Hauser and Milton Sperling, and his maternal great-grandfather was film mogul Harry M. Warner, of Warner Bros. His father is of German, Irish, and Belgian (Walloon) descent, and his mother is from a Jewish family (from Austria, Russia, and Poland). He grew up in California, Oregon and Florida.
Hauser has had a long and impressive career in acting. He made his big screen debut in "School Ties" where many other then up and coming actors had their starts. He next went on to star in Richard Linklater's Cult Classic "Dazed and Confused." Other feature credits include "Tigerland," for which Cole received an Independent Spirit Award nomination, "White Oleander" for which he received a Movieline breakthrough performance also, "Hart's War," "Tears of the Sun," "Higher Learning," and "Too Fast, Too Furious," to name a few. (IMDB.com)
MICHAEL MADDEN as DECK HINES
Michael John Madden is an actor known for The Last Champion (2020), American Male (2016) and IRL (2019). A native of Buckley, Washington, Madden was a 2009 state qualifier at 160 pounds for White River High School. He wrestled one season at the University of Jamestown, an NAIA school in Jamestown, North Dakota, before heading back home and then moving to Los Angeles to pursue acting. 
Madden originally auditioned for the role of Michael Miller. Madden is often confused with his cousin, Michael P. Madden, who was a two-sport athlete at Linfield College in Oregon and is one year apart in age, creating some interesting Google search results. 
Madden played Deck Hines in The Last Champion and also worked with Joel Sherer during the scene's final sequence to wrestle the action from the movie's commentators. You can follow him on instagram @maddenstagram. 
CASEY MOSS as SCOTT BAKER
Casey Moss was best known as J.J. Deveraux on the long-running daytime drama Days of Our Lives. As Moss was toward the end of his run on the show, he earned the role of Scott Baker in the recently released wrestling-themed drama The Last Champion. On Episode 639 of Short Time, Moss talks about his role as Baker in the movie, what it was like to gain the role, his background wrestling growing up in Arizona before we go way off the original topic and talk about his band, Inner Echo, and our favorite concerts of all time. Moss is an intriguing figure who we will hear more from in the years ahead in both music and wrestling.
He is an actor and producer, known for Days of Our Lives (1965), The Last Champion (2020) and American Satan (2017).
Image & bio credits: IMDB.com, The Last Champion.