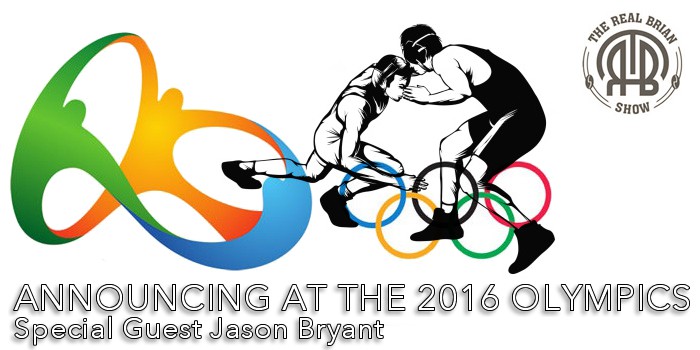 Podcast: Play in new window | Download | Embed
Subscribe to this show via: Apple Podcasts | Google Podcasts | Spotify | RSS | More
The movie-quoting, wrestling-calling, classic humor loving Jason Bryant joins The Real Brian this week to talk about how his passion and commitment to investing in his inner nerd led him to the 2016 Olympics in Rio.
In This Episode
Movie quotes are just so dang quotable!
Turning everything into politics makes us too uptight.
Jason's fun, personal fact has to do with his daughters…
The saturated book market and listening at 2x speed.
What is Jason's super power?
Getting geeky for stats.
How the opportunity for 2016 Rio came up.