Big Ten officials coordinator Mike Hagerty – AA19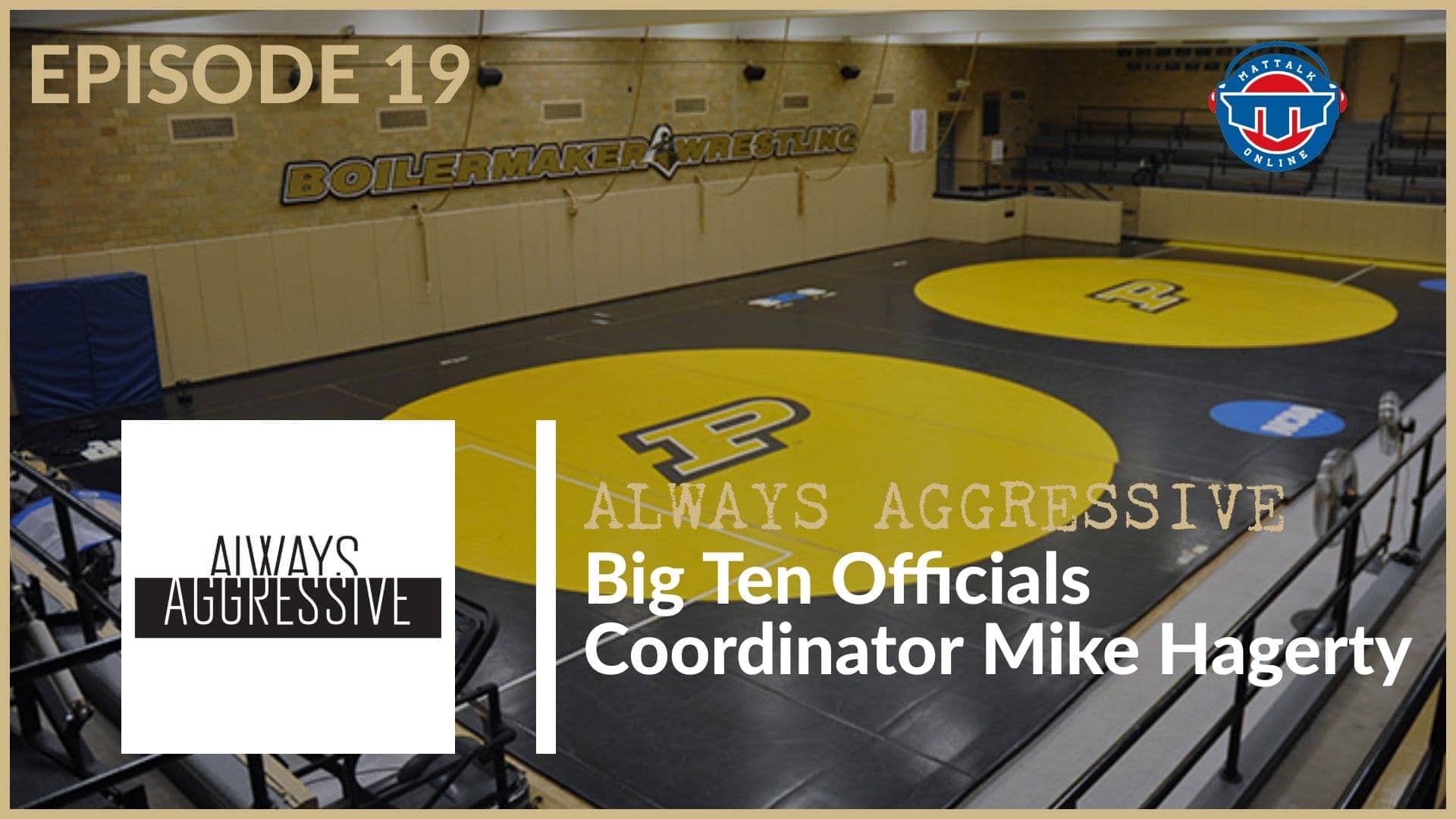 With Coach Ersland out of town on an NCAA committee, Hunter and Tanner welcome Big Ten Coordinator of Officials Mike Hagerty to the show. A veteran of the NCAA officiating scene, Hagerty takes the show behind the curtain of a variety of issues for the guys in the stripes, and talks about some of the challenges and opportunities he's faced in his first year on the job.
A native of Blue Springs, Missouri, Hagerty talked a little bit about Purdue graduate assistant Daniel Lewis, whom Hagerty coached in high school and helped to four Missouri high school state titles before going on to become a four-time All-American for the Tigers.
Hagerty also goes into some of the details on how he's preparing for next weekend's Big Ten Championships at Rutgers, how officials are selected for matches and championship rounds and how he hopes to make this year's conference tournament one to remember.
SUPPORT THE SHOW
And if you're a fan of the extensive and broad-based reach of the shows on the Mat Talk Podcast Network,
become a TEAM MEMBER today
. There are various levels of perks for the different levels of team membership. If you like wrestling content — scratch that — if you LOVE great wrestling content, consider becoming a team member. You'll get some cool stuff too.
Looking to start a podcast of your own?
Get a free month with Libsyn
by using the promo code MTO when you sign up. You'll get the remainder of the month from when you sign up as well as the next month free. It'll be enough time to kick the tires and lights some fires.