Dead period complicates Division I recruiting – AAS2E4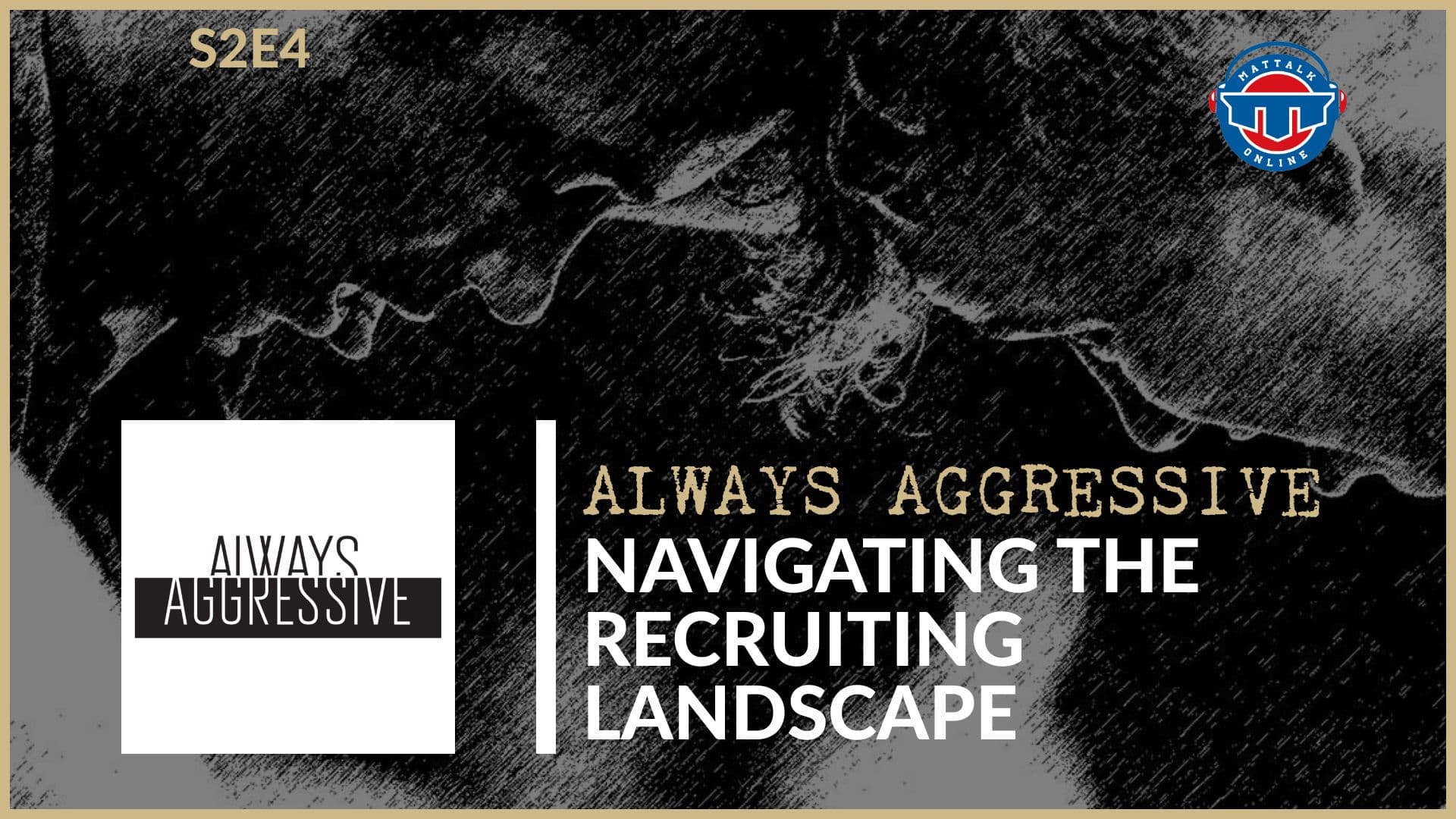 Purdue wrestling head coach Tony Ersland and co-hosts Cory Palm and Tanner Lipsett take a deep dive into the new world of recruiting in the NCAA and how they have adjusted to the landscape on this week's episode of the Always Aggressive Podcast. 
With recruiting restrictions being extended to Jan. 1, 2021, the Boilermakers have had to find new ways to reach future wrestlers for the program and start building the relationships that lead to them signing their national letters of intent. 
The crew also looks at the rash of injuries in the start of the NFL season, and how the Boilermakers are preparing for their season under different circumstances, and they throw out credit to several of their MMA alumni making waves and grabbing belts.
MORE THAN A GAME
The More Than A Game campaign was launched in August, in partnership with the John Purdue Club, to help the athletics department navigate the financial ramifications of the COVID-19 pandemic and position Boilermaker athletics for future success.
Purdue Athletics is one of only a handful of Division I athletics departments that is entirely self-sustaining: it does not receive any taxpayer dollars, general fund support from Purdue University, or student fees. John Purdue Club memberships are directed to funding the $12 million scholarship cost for student-athletes and this separate fund will help offset a 2020-21 Purdue Athletics budget shortfall that could approach or exceed $50 million.
Boilermakers and friends can make a contribution to the More Than A Game campaign by contacting their Boilermaker Athletics Representative or by visiting JPCMoreThanAGame.com.
SUPPORT THE SHOW
And if you're a fan of the extensive and broad-based reach of the shows on the Mat Talk Podcast Network,
become a TEAM MEMBER today
. There are various levels of perks for the different levels of team membership. If you like wrestling content — scratch that — if you LOVE great wrestling content, consider becoming a team member. You'll get some cool stuff too.
Looking to start a podcast of your own?
Get a free month with Libsyn
by using the promo code MTO when you sign up. You'll get the remainder of the month from when you sign up as well as the next month free. It'll be enough time to kick the tires and lights some fires.