Dylan Lydy: Where do I go from here? – AA23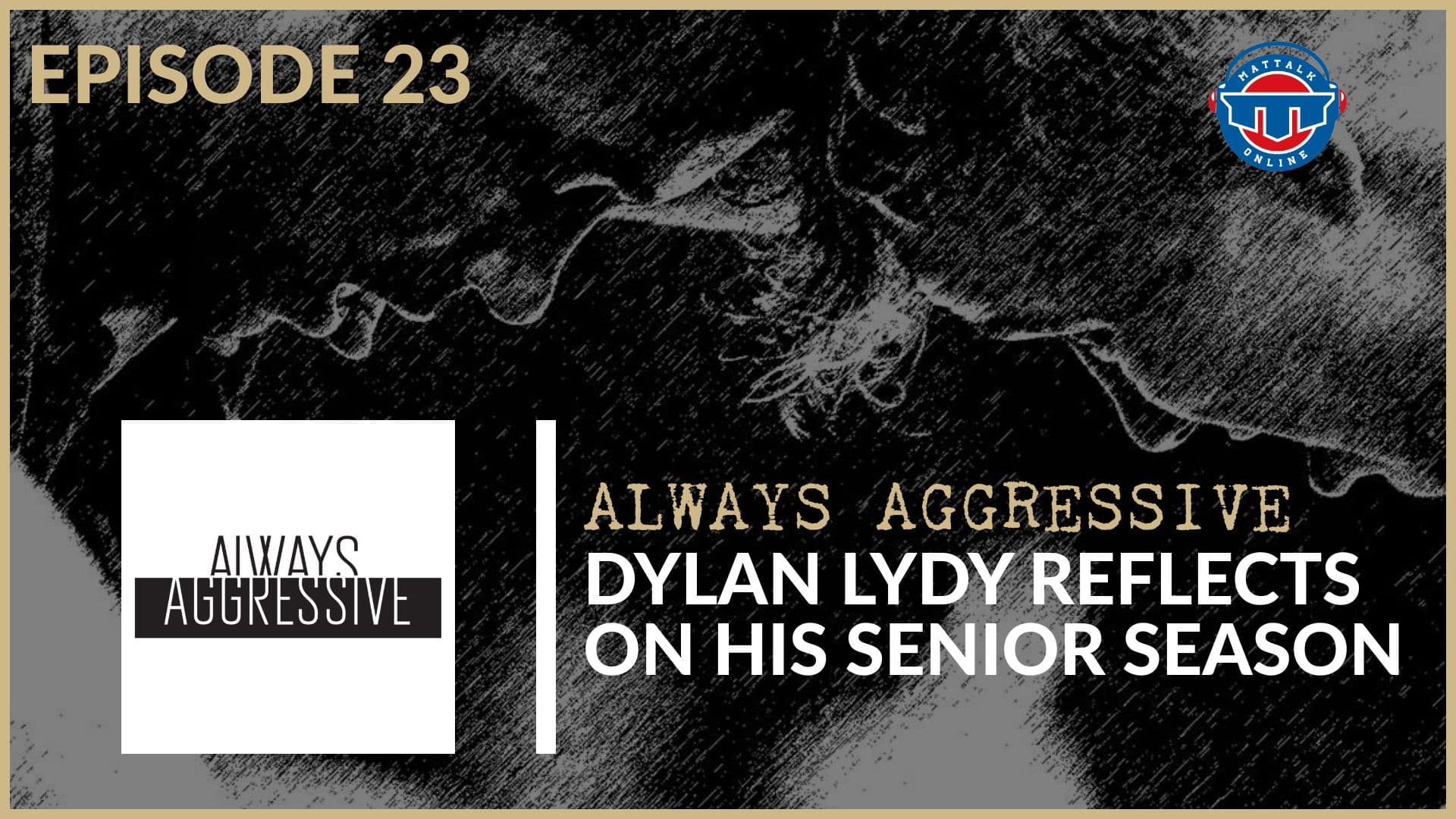 While the Boilermakers all find themselves at home, some of them came together Wednesday for Episode 23 of the Always Aggressive Podcast. Head coach Tony Ersland and hosts Tanner Lipsett and Cory Palm welcomed senior standout Dylan Lydy to the show to recap his incredible 2019-20 campaign and talk about the future of both Lydy and the Boilermakers.
After winning both the Cliff Keen Las Vegas Invitational and the Midlands Championships, Lydy surprised everyone with his choice of his favorite memory of the season, and he goes on to shed a little bit of light on his future. Lydy was 31-2 this season, good for the No. 3 single-season record in program history, and ranks No. 13 all-time at Purdue on the takedown list.
SUPPORT THE SHOW
And if you're a fan of the extensive and broad-based reach of the shows on the Mat Talk Podcast Network,
become a TEAM MEMBER today
. There are various levels of perks for the different levels of team membership. If you like wrestling content — scratch that — if you LOVE great wrestling content, consider becoming a team member. You'll get some cool stuff too.
Looking to start a podcast of your own?
Get a free month with Libsyn
by using the promo code MTO when you sign up. You'll get the remainder of the month from when you sign up as well as the next month free. It'll be enough time to kick the tires and lights some fires.