On the recruiting trail with Tony Ersland – AA29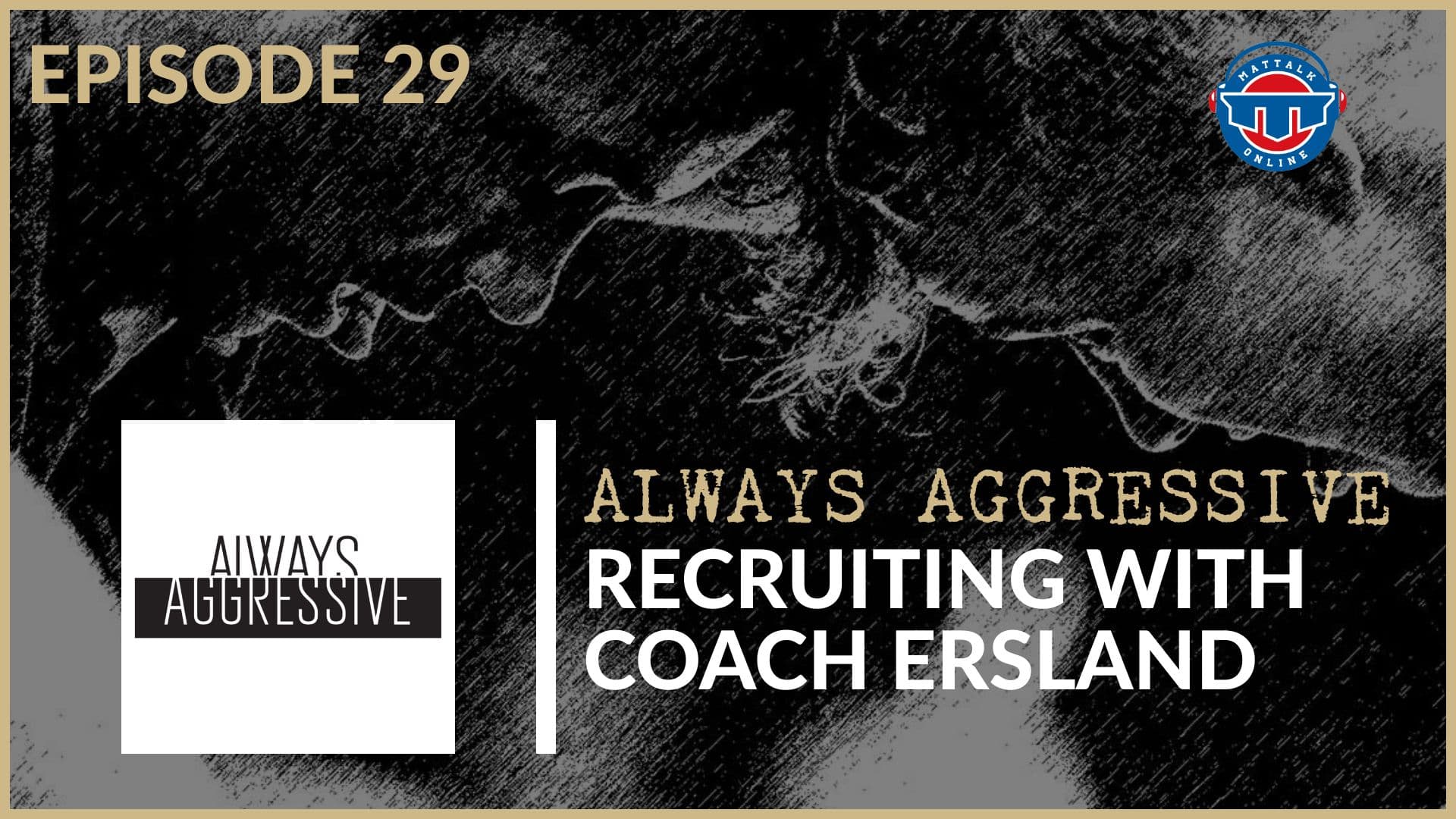 Episode 29 of the Always Aggressive Podcast dives deep into the recruiting world as Purdue wrestling head coach Tony Ersland not only welcomes the newest crop of Boilermakers, but talks into the future classes of 2021 and 2022.
 
The Boilermakers added a handful of members to the roster with the late signing period, inking Indiana natives Dorian Keys and Macartney Parkinson and Illinois two-time state placewinner Mitch Hutmacher to go along with several other commits in the 2020 class. FloWrestling ranks the group the No. 13 class in the country, in addition to other top-25 marks from InterMat and MatScouts.
 
Ersland goes into some of his early commitments from the Class of 2021, and what he's looking for with the rest of the recruiting class as we go into the summer and fall, and also peeks ahead to the nation's rising class of juniors in the Class of 2022, discussing when he can start talking to them and visiting their homes.
 
On a somber note, the show pays homage to the recent passing of wrestling journalist Dan McCool and long-time Purdue supporter John Nine as Ersland and the hosts talk about what they've meant to the wrestling and Boilermaker communities. However in celebratory fashion, they're able to close out the show with birthday wishes to Ersland's twin sons, Jaxon and Mason, who are reveling in their gifts and cake for their 10th birthday.
SUPPORT THE SHOW
And if you're a fan of the extensive and broad-based reach of the shows on the Mat Talk Podcast Network,
become a TEAM MEMBER today
. There are various levels of perks for the different levels of team membership. If you like wrestling content — scratch that — if you LOVE great wrestling content, consider becoming a team member. You'll get some cool stuff too.
Looking to start a podcast of your own?
Get a free month with Libsyn
by using the promo code MTO when you sign up. You'll get the remainder of the month from when you sign up as well as the next month free. It'll be enough time to kick the tires and lights some fires.