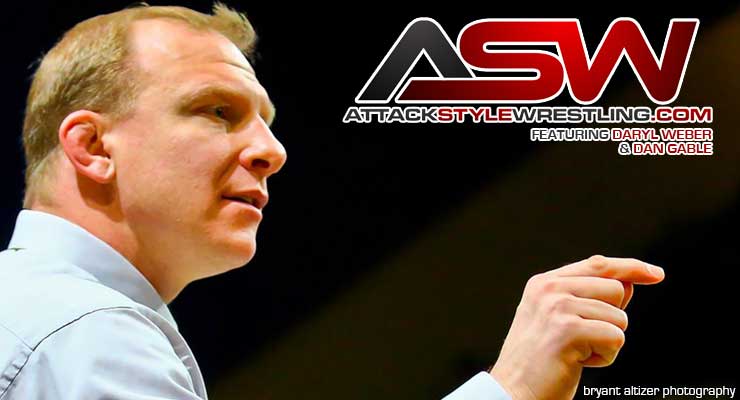 Podcast: Play in new window | Download | Embed
Subscribe to this show via: Apple Podcasts | Google Podcasts | RSS
Ever since starting AttackStyleWrestling.com I have has Martial Artists of all different disciplines signing up for advice on learning wrestling or teaching wrestling.
Most are either instructors that wish to teach wrestling skills more effectively at their gyms and give their students a better experience or they are athletes from all backgrounds wanted to integrate wrestling skills into their existing skills and expand their combative arsenal.
It has been exciting to see so many people of different backgrounds come to our site for information and instruction. But my biggest fear has always been that I would overload people new to our sport by dumping too much information on their lap.
That's why I have taken it upon myself to reach out to some of the best developmental wrestling coaches that have a background in MMA both as competitors and coaches.
One of the first people I reached out to Coach Mark Strickland. I consider Coach Strickland to be one of the best developmental coaches in the country and he has been involved in MMA as a competitor and coach for nearly 10 years.
Check out the recent podcast I hosted with Coach Mark Strickland and learn more about his past, how he has come to be one of the best wrestling coaches for youth and high school wrestlers in the nation as well as:
#1 Thing wrestlers bring to MMA Practice… What Instructors love about wrestlers
What comes easy for wrestlers crossing over to MMA and how athletes from other disciplines can pick this up quick
The most important thing to keep in mind when teaching wrestling to martial artists of other disciplines
The most important skill to work on when learning wrestling for MMA and how to progress from there.
Benefits to having MMA athletes train in your wrestling practice.
Who is the hardest for even the highest level wrestlers to take down?
How quick wrestling for MMA can be learned if you focus on the right skills and have a good instructor
The Attack Style Wrestling Podcast is brought to you by AttackStyleWrestling.com.
SUBSCRIBE TO ATTACK STYLE WRESTLING PODCAST
iTunes | Stitcher | Spreaker | SoundCloud | RSS
JOIN THE TEAM
And if you're a fan of the extensive and broad-based reach of the shows on the Mat Talk Podcast Network, become a TEAM MEMBER today. There are various levels of perks for the different levels of team membership. If you like wrestling content — scratch that — if you LOVE great wrestling content, consider becoming a team member. You'll get some cool stuff too.
Looking to start a podcast of your own?
Get a free month with Libsyn.com by using the promo code MTO when you sign up. You'll get the remainder of the month from when you sign up as well as the next month free. It'll be enough time to kick the tires and lights some fires.