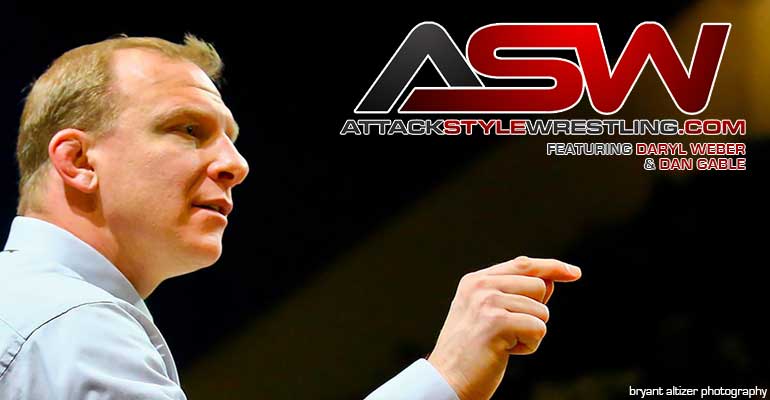 Podcast: Play in new window | Download | Embed
Subscribe to this show via: Apple Podcasts | RSS
When it comes to coaching, techniques get shared the world over. When it comes to mental preparation and certain tricks of the trade, that's when coaches start becoming a little more guarded about what they know and what they're willing to tell others.
This four-part series will focus on some of those "trade secrets" in working on getting more out of yourself as a coach and more out of your athletes. Some are philosophical, some are carved out of years of practice.
Part 1 of this series centers around geting an athlete to make up their own mind rather than a coach forcing them into doing it. Coach Daryl Weber shares a key anecdote from his senior year with coach Dan Gable.
The Attack Style Wrestling Podcast is brought to you by AttackStyleWrestling.com.
SUBSCRIBE TO ATTACK STYLE WRESTLING PODCAST
iTunes | Stitcher | Spreaker iHeartRadio | SoundCloud | Google Play Music | RSS
JOIN THE TEAM
And if you're a fan of the extensive and broad-based reach of the shows on the Mat Talk Podcast Network, become a TEAM MEMBER today. There are various levels of perks for the different levels of team membership. If you like wrestling content — scratch that — if you LOVE great wrestling content, consider becoming a team member. You'll get some cool stuff too.
Looking to start a podcast of your own?
Get a free month with Libsyn.com by using the promo code MTO when you sign up. You'll get the remainder of the month from when you sign up as well as the next month free. It'll be enough time to kick the tires and lights some fires.