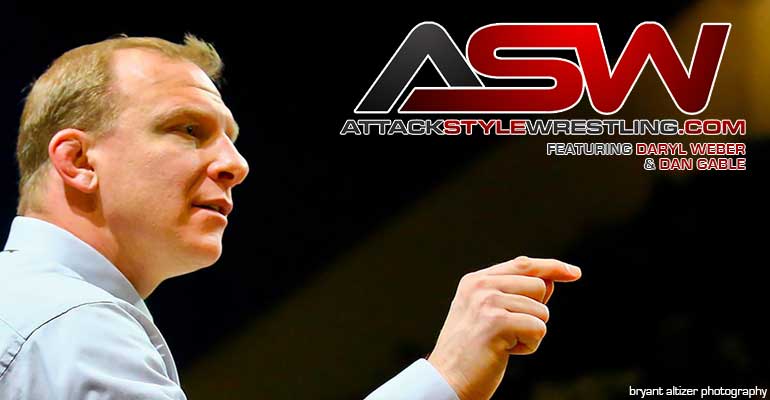 Podcast: Play in new window | Download | Embed
Subscribe to this show via: Apple Podcasts | Google Podcasts | RSS
Should fun be the goal of wrestling? Should fun be the reason we're even out there? Two ways to ask the same question. On Episode 28 of the Attack Style Wrestling Podcast, Daryl Weber and his brother Lee look back at their own experiences growing up wrestling in Iowa and wrestling at the University of Iowa to determine where the "fun" factor should be within wrestling.
Having fun in wrestling is often attributed to the wrestlers who win big, score points and entertain, but not everyone has that kind of ability, especially right off the bat. Is preaching the "fun" factor a deterrent or should it be harnessed in a different fashion? When kids quit, they used excuses like "it isn't fun anymore." Is that a product of what they're led to believe the sport is or is it just an excuse to quit when something gets too hard or frustrating?
The Attack Style Wrestling Podcast is brought to you by AttackStyleWrestling.com.
SUBSCRIBE TO ATTACK STYLE WRESTLING PODCAST
iTunes | Stitcher | Spreaker iHeartRadio | SoundCloud | Google Play Music | RSS
JOIN THE TEAM
And if you're a fan of the extensive and broad-based reach of the shows on the Mat Talk Podcast Network, become a TEAM MEMBER today. There are various levels of perks for the different levels of team membership. If you like wrestling content — scratch that — if you LOVE great wrestling content, consider becoming a team member. You'll get some cool stuff too.
Looking to start a podcast of your own?
Get a free month with Libsyn.com by using the promo code MTO when you sign up. You'll get the remainder of the month from when you sign up as well as the next month free. It'll be enough time to kick the tires and lights some fires.