5PM38: Zac Dominguez makes his first appearance on the Five Point Move podcast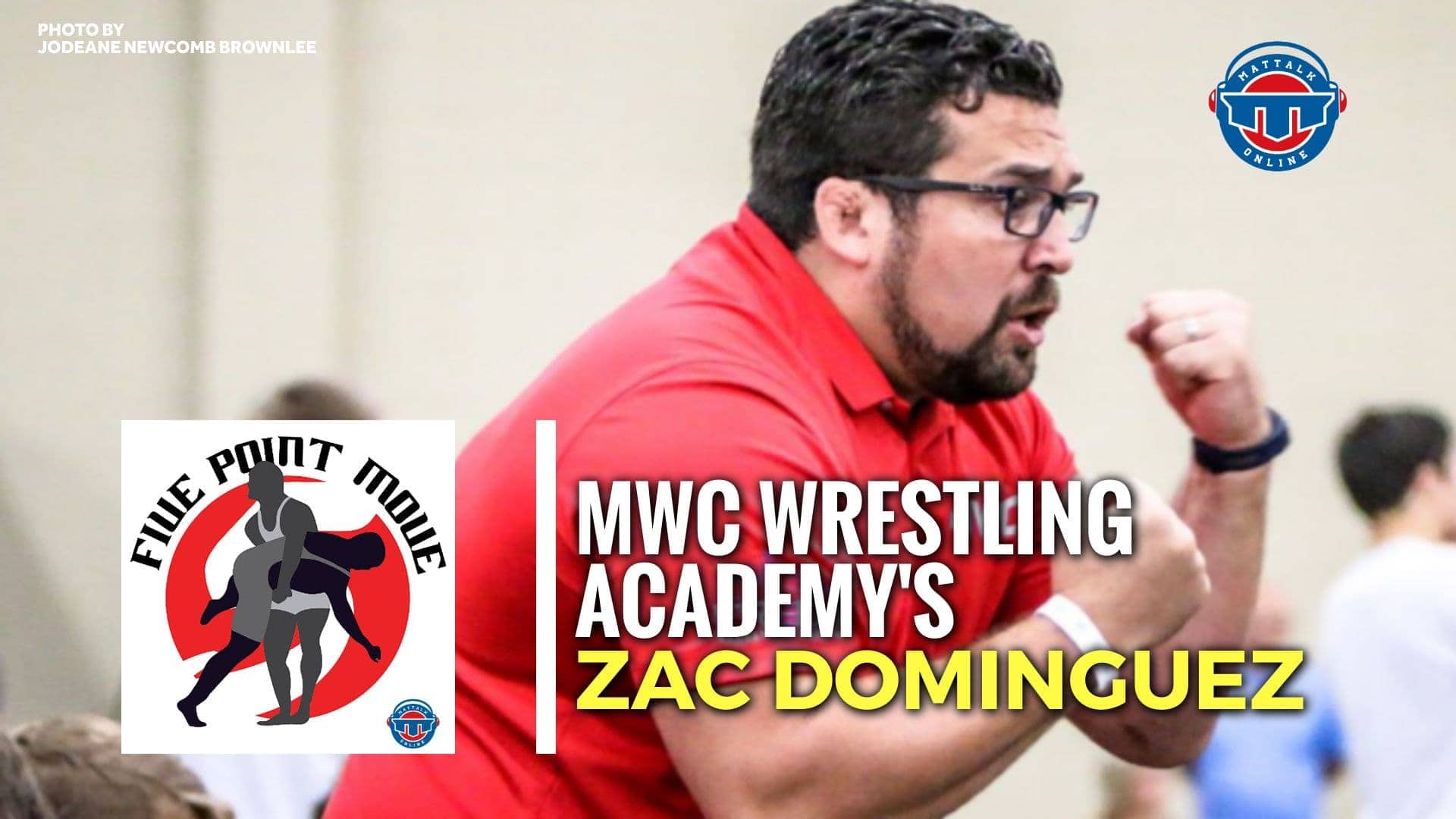 Episode 38 involves a number of topics that have been making the rounds recently, including how wrestling is covered in the United States, the interest in "hybrid matches", and the challenges surrounding a Senior World Championships in December. MWC founder and multi-time Cadet World Team coach Zac Dominguez then makes his first appearance on the program to discuss the measures he undertook when reopening his club earlier this summer, as well as the new USA GRIT initiative that specifically targets developmental coaches. 
SUPPORT THE SHOW
And if you're a fan of the extensive and broad-based reach of the shows on the Mat Talk Podcast Network,
become a TEAM MEMBER today
. There are various levels of perks for the different levels of team membership. If you like wrestling content — scratch that — if you LOVE great wrestling content, consider becoming a team member. You'll get some cool stuff too.
Looking to start a podcast of your own?
Get a free month with Libsyn
by using the promo code MTO when you sign up. You'll get the remainder of the month from when you sign up as well as the next month free. It'll be enough time to kick the tires and lights some fires.