Looking at team sections and special guest Paul Bianchi of Little Rock – WWF3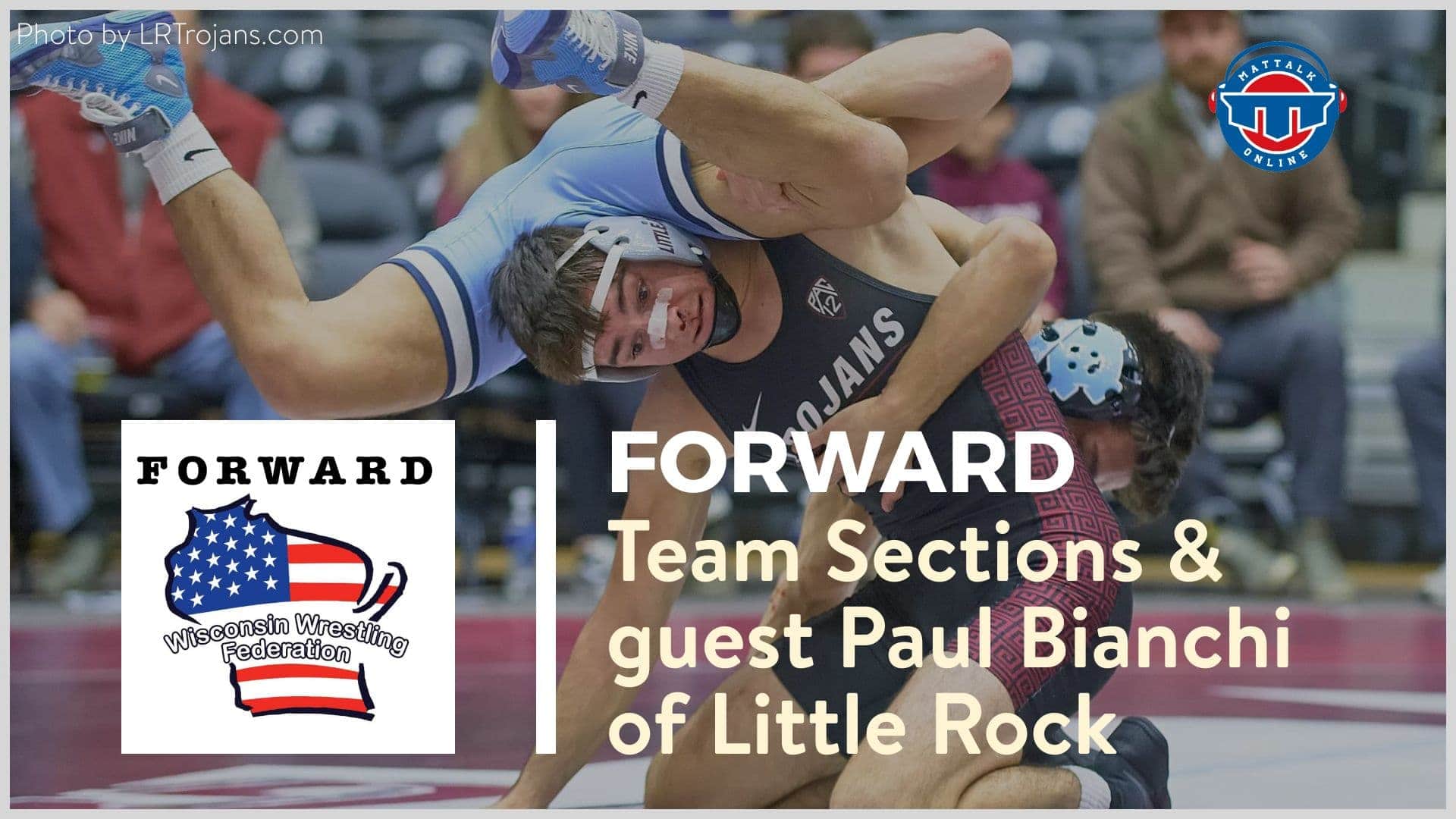 Wisconsin native Paul Bianchi got a fresh start at the brand-new Division I program at Little Rock. A past NCAA qualifier at North Dakota State, Bianchi's first season after transferring has been modestly successful. On Episode 3 of Forward, hosts Scott Kluever and Kevin Black talk to Bianchi about growing up wrestling in Wisconsin, the culture of wrestling in Arkansas and what it's like to be on a team again with his younger brother Joey, who is redshirting this season in Little Rock.
Kevin and Scott then look at the Wisconsin team sectional results and look ahead to the upcoming high school action.
SUPPORT THE SHOW
And if you're a fan of the extensive and broad-based reach of the shows on the Mat Talk Podcast Network, become a TEAM MEMBER today. There are various levels of perks for the different levels of team membership. If you like wrestling content — scratch that — if you LOVE great wrestling content, consider becoming a team member. You'll get some cool stuff too.
Looking to start a podcast of your own?
Get a free month with Libsyn by using the promo code MTO when you sign up. You'll get the remainder of the month from when you sign up as well as the next month free. It'll be enough time to kick the tires and lights some fires.