A tale of two stories in Section 5AA – GG66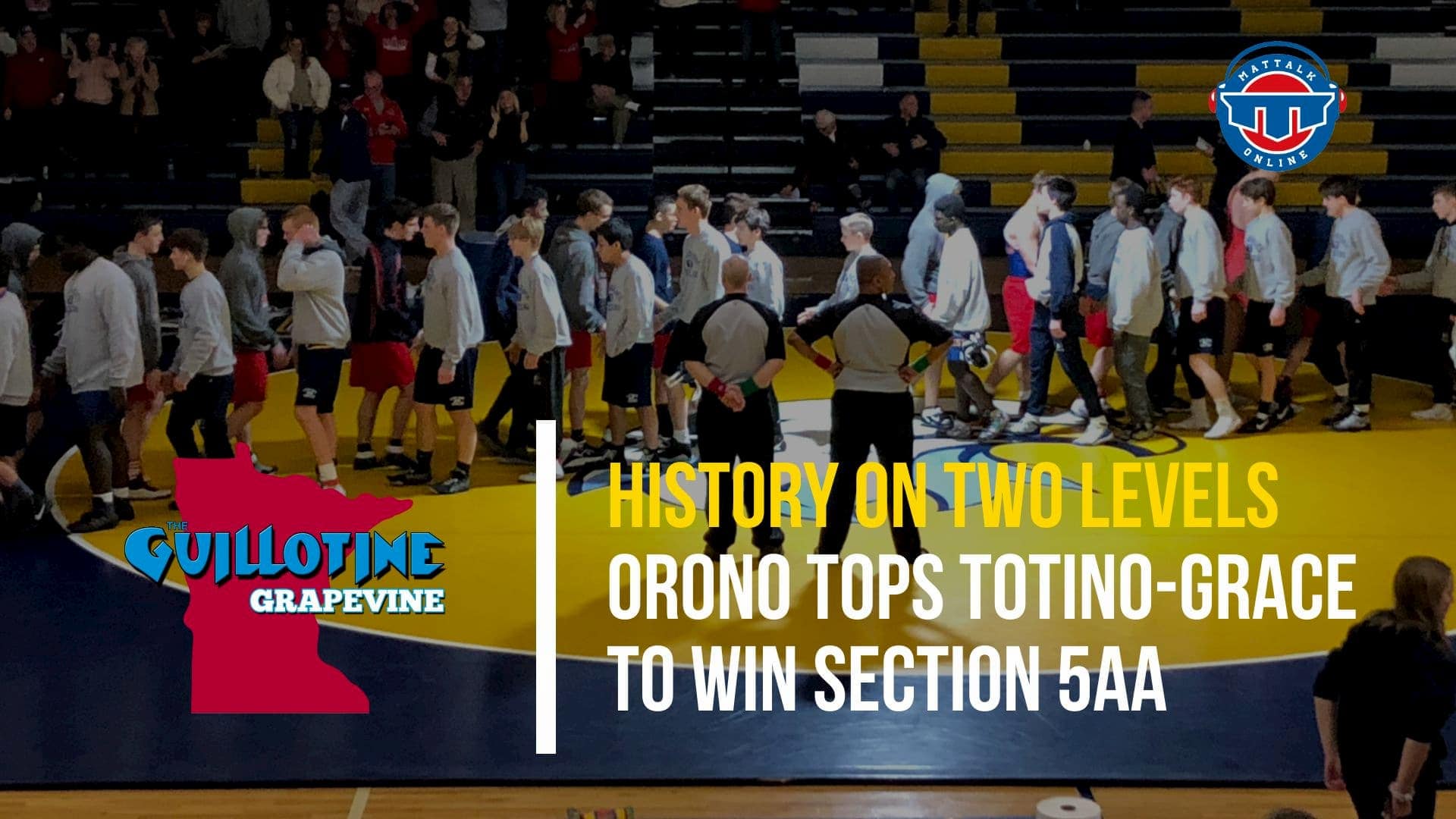 A trip to Totino-Grace High School in Fridley had one goal in mind, profile the private Catholic school and its accomplished wrestling program. What happened was what makes sports great – kids doing great things to create great results. Totino-Grace wouldn't hoist the Section 5AA trophy on Saturday, it'd be a group of kids from Orono who came into the sectional tournament with a 6-12 dual record.
Coach Joe McPherson's Orono Spartans upended Totino-Grace to reach the team state tournament for the first time in school history.
Episode 66 of The Guillotine Grapevine unfolds the story of one wrestling program and chronicles the history making outcome of another. Learn about Totino-Grace but hear about Orono's section championship. We talk with Totino-Grace President, Dr. Craig Junker as well as head coach Doug Svihel and Orono's Joe McPherson and Danny Striggow.
SUPPORT THE SHOW
And if you're a fan of the extensive and broad-based reach of the shows on the Mat Talk Podcast Network,
become a TEAM MEMBER today
. There are various levels of perks for the different levels of team membership. If you like wrestling content — scratch that — if you LOVE great wrestling content, consider becoming a team member. You'll get some cool stuff too.
Looking to start a podcast of your own?
Get a free month with Libsyn
by using the promo code MTO when you sign up. You'll get the remainder of the month from when you sign up as well as the next month free. It'll be enough time to kick the tires and lights some fires.