Another Top 10 ACC dual approaches for Hokies – VT94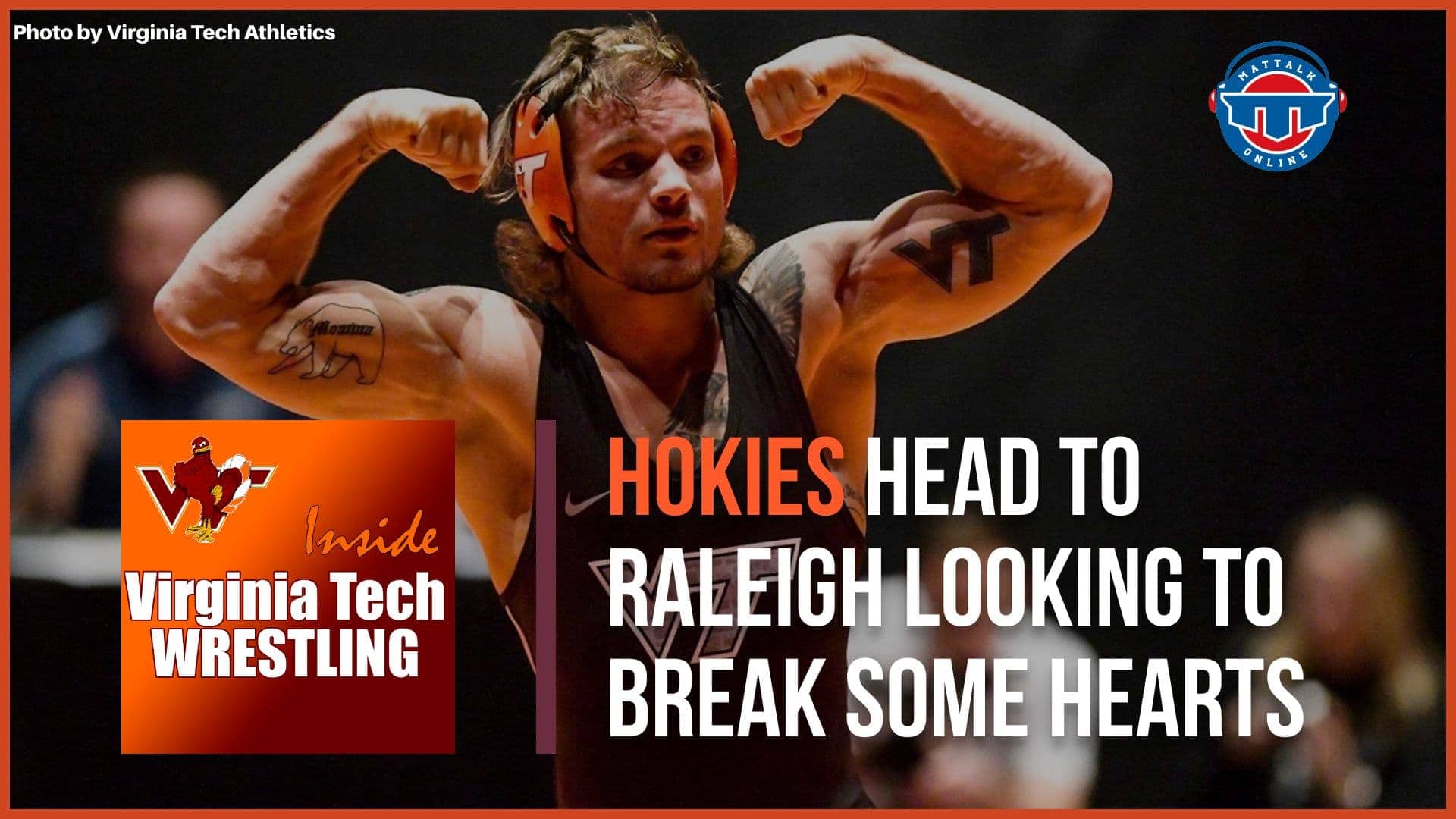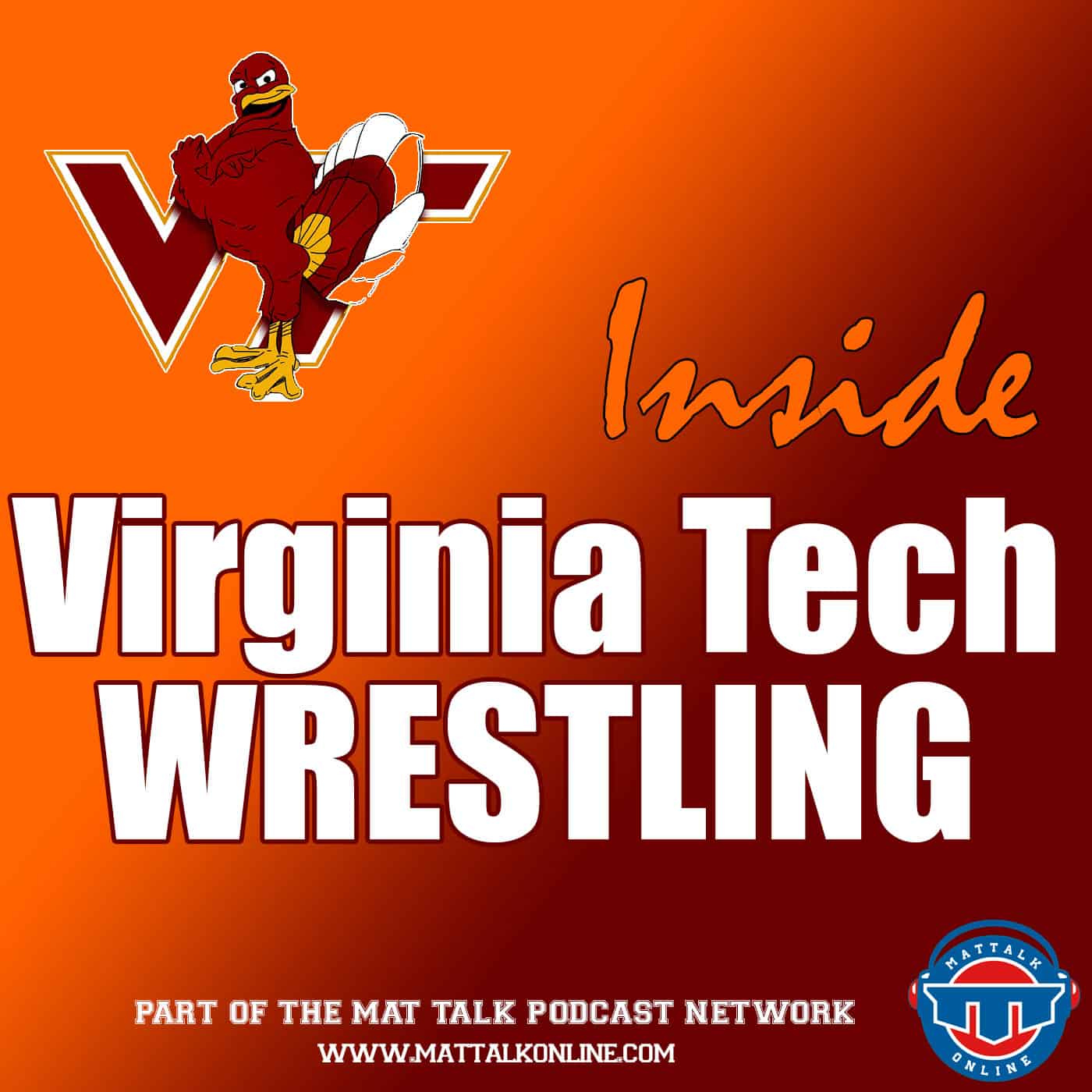 Tony Robie returns for Episode 94 of Inside Virginia Tech Wrestling. We'll recap the events since the loss at home to North Carolina, which includes the wins at Virginia and ODU before beating Duke comfortably at the Moss Arts Center.
Coach Robie will break down the NC State dual weight-by-weight as there are as many as eight possible toss-up matches and six weights where athletes are meeting for the first time in college.
SHOW SEGMENTS
0:38 – Introduction
1:00 – Recovering from Carolina.
2:00 – The experience at the Moss Arts Center
3:35 – Good crowd at U.Va.
5:40 – Impressions of NC State vs. North Carolina on the ACC Network
7:40 – How closely do coaches watch those duals?
8:48 – Valentine's Day – Dinner and a Show in Raleigh
10:43 – The required Dual Meet Champion chatter
12:12 – Getting every school to track attendance
13:10 – 125 pounds – Prata vs. Camacho
14:24 – 133 pounds – Gerardi vs. Trombley
15:29 – 141 pounds – Moore vs. Wilson
16:55 – 149 pounds – Andonia vs. Leitten
19:54 – 157 pounds – LaPrade vs. Hayden Hidlay
21:26 – 165 pounds – McFadden vs. Thomas Bullard
23:23 – 174 pounds – Howard vs. Daniel Bullard
25:34 – 184 pounds – Bolen vs. Trent Hidlay
28:41 – 197 pounds – Smeltzer vs. Reenan
30:36 – 285 pounds – Borst vs. Wilson
32:05 – How nerve-wracking is a dual like this?
32:56 – Perspective on four ACC teams in the Top 10
34:00 – Wrapping it up on the ACC Network
THE PREVIEW GUIDE SALE IS ON!
Hey #HokieNation, get yourself all set for the 2020 NCAA Division I Wrestling Championships by pre-ordering the Mat Talk Online NCAA Division I Digital Fan Guide. Listeners of Inside Virginia Tech wrestling can get a special $5 discount by going to WrestlingPreviewGuide.com/hokie or by entering hokie during your order process at WrestlingPreviewGuide.com. The Guide will be digitally delivered March 17.
SUPPORT THE SHOW
And if you're a fan of the extensive and broad-based reach of the shows on the Mat Talk Podcast Network, become a TEAM MEMBER today. There are various levels of perks for the different levels of team membership. If you like wrestling content — scratch that — if you LOVE great wrestling content, consider becoming a team member. You'll get some cool stuff too.
Looking to start a podcast of your own?
Get a free month with Libsyn by using the promo code MTO when you sign up. You'll get the remainder of the month from when you sign up as well as the next month free. It'll be enough time to kick the tires and lights some fires.