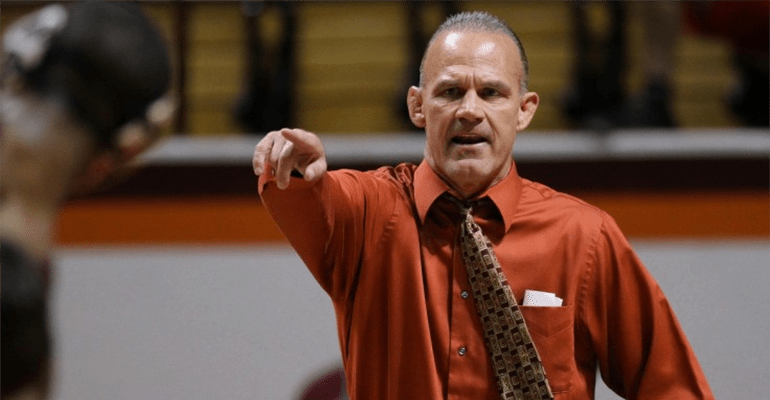 Podcast: Play in new window | Download | Embed
Subscribe to this show via: Apple Podcasts | Google Podcasts | RSS
It's the first episode of Inside Virginia Tech Wrestling, released just in time for National Podcast Day. Yes, National Podcast Day is September 30 and we couldn't think of a better time to launch this Virginia Tech wrestling-specific show where we'll talk with coach Kevin Dresser and his staff about all things related to the Hokie Wrestling Program.
You can listen to Inside Virginia Tech Wrestling at insidevirginiatechwrestling.com, hokiesports.com and coming soon, we'll give you links to where you can subscribe via iTunes, Stitcher, Spreaker or any of your favorite podcasting applications.
On today's episode, we'll get a quick refresher on who coach Kevin Dresser is and how he ended up at Virginia Tech and we'll get right into the lineup discussion and what you can expect to see on the mats at Cassell Coliseum this season.
Joey Dance will compete at the NWCA All-Star Classic on November 1 in Philadelphia. Dance's appearance will be the fourth time a Hokie wrestler has participated in the event. Sean Gray wrestled in the event twice, while Devin Carter was in the event last year.
After a discussion about what we'll see in the lineup, we took some time to talk about the memory of Darren Hankins, a Chesapeake native and member of the Virginia Tech wrestling team who tragically passed away this summer.