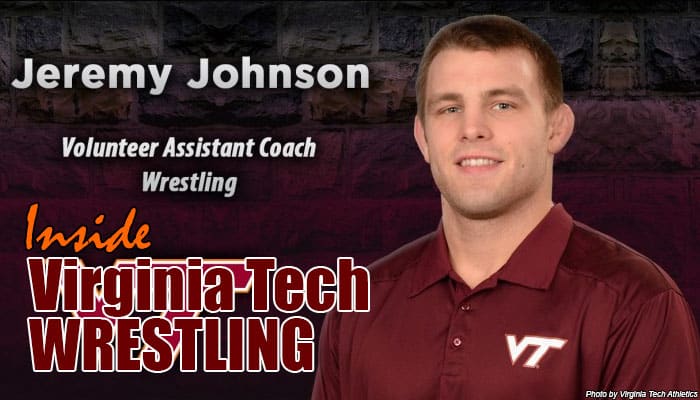 Podcast: Play in new window | Download | Embed
Subscribe to this show via: Apple Podcasts | RSS
On Episode 13 of Inside Virginia Tech Wrestling, Jason Bryant catches up with volunteer assistant coach Jeremy Johnson.
An Ohio native and two-time All-American at Ohio University under coach Joel Greenlee, Johnson came to Blacksburg after finishing his student teaching in December. He was instrumental in helping Ty Walz earn All-American honors at heavyweight.
Johnson talks about what life has been like in Blacksburg, how much fun it's been and what his future will hold in coaching, teaching or wherever it leads.
A reminder, you can always go back and listen to the show at www.insidevirginiatechwrestling.com and they can subscribe using iTunes on your computer or Apple device by going to www.insidevirginiatechwrestling.com/itunes. There are also links on the show page about how you can listen via other apps like Stitcher and Spreaker.
We're also happy to let you know the Android and iOS apps are available. Go to www.insidevirginiatechwrestling.com and check the HOW TO LISTEN menu and you'll see links right to the specific apps. It's also available on the sidebar of the homepage.
Follow @mattalkonline on Twitter for updates and nuggets of information about Inside Virginia Tech Wrestling and all the other shows that are part of the Mat Talk Podcast Network. You can also check out our network home page at www.mattalkonline.com.