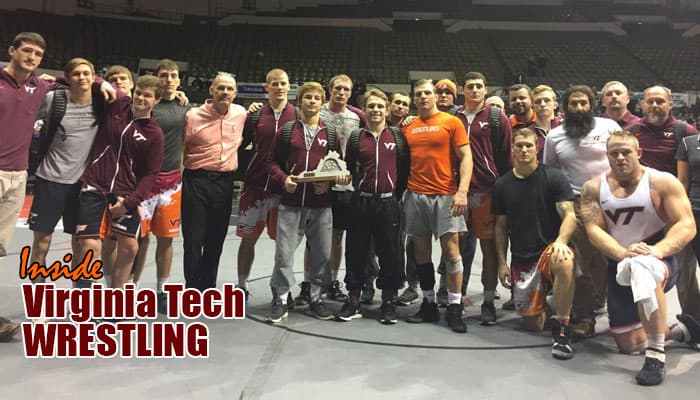 Podcast: Play in new window | Download | Embed
Subscribe to this show via: Apple Podcasts | Google Podcasts | RSS
Coach Kevin Dresser recaps the Virginia Duals National College Division Championship which saw the Hokies improve to 11-1 on the season. Dresser talks lineup, some individual performances and some things to look forward to with the upcoming home duals with Pittsburgh and Virginia at Cassell Coliseum.
We'll also get into a discussion about what the Virginia Duals can do to remain a quality college event and how that parlays into the National Duals and who might be coming to Cassell on February 19. Will it be Iowa? Could it be?
SUBSCRIBE TO THE SHOW
iTunes | Stitcher | Spreaker | iHeartRadio | Soundcloud | Google Play Music | iOS App | Android App | RSS
JOIN THE TEAM
And if you're a fan of the extensive and broad-based reach of the shows on the Mat Talk Podcast Network, become a TEAM MEMBER today. There are various levels of perks for the different levels of team membership. If you like wrestling content — scratch that — if you LOVE great wrestling content, consider becoming a team member. You'll get some cool stuff too.
Looking to start a podcast of your own?
Get a free month with Libsyn by using the promo code MTO when you sign up. You'll get the remainder of the month from when you sign up as well as the next month free. It'll be enough time to kick the tires and lights some fires.
Follow @mattalkonline on Twitter for updates and nuggets of information about Inside Virginia Tech Wrestling and all the other shows that are part of the Mat Talk Podcast Network. You can also check out our network home page at www.mattalkonline.com.
Check out Inside Hokie Wrestling