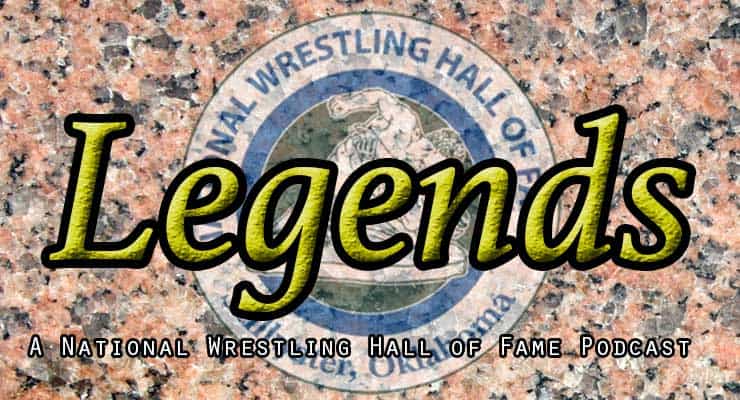 Podcast: Play in new window | Download | Embed
Subscribe to this show via: Apple Podcasts | Google Podcasts | RSS | More
Legends is the latest offering from the Mat Talk Podcast Network. Presented by the National Wrestling Hall of Fame, this podcast will interview the legends in the sport of wrestling, serving to preserve their memories, stories and triumphs for generations to come.
The show is hosted by award-winning wrestling broadcaster, announcer and journalist Jason Bryant. It is completely crowdfunded, so the more wrestling fans who contribute, the more stories get told. All of these files are donated back to the National Wrestling Hall of Fame for it's budding digital outreach program, which will provide more interactive exhibits at the Hall of Fame in Stillwater and the Dan Gable Museum in Waterloo.
SUBSCRIBE TO THE SHOW
iTunes | Stitcher | Spreaker | Soundcloud | Android | RSS
Contribute
And if you're a fan of the extensive and broad-based reach of the shows on the Mat Talk Podcast Network, become a contributor today.. There are various levels of perks for the different levels of patronage. If you like wrestling content — scratch that — if you LOVE great wrestling content, consider becoming a contributor. How much you give is solely up to how much you believe it's worth to you.
Looking to start a podcast of your own?
Get a free month with Libsyn by using the promo code MTO when you sign up. You'll get the remainder of the month from when you sign up as well as the next month free. It'll be enough time to kick the tires and lights some fires.