The #SanctionPA movement with Dr. Brooke Zumas and Pat Tocci – State of Wrestling Ep. 4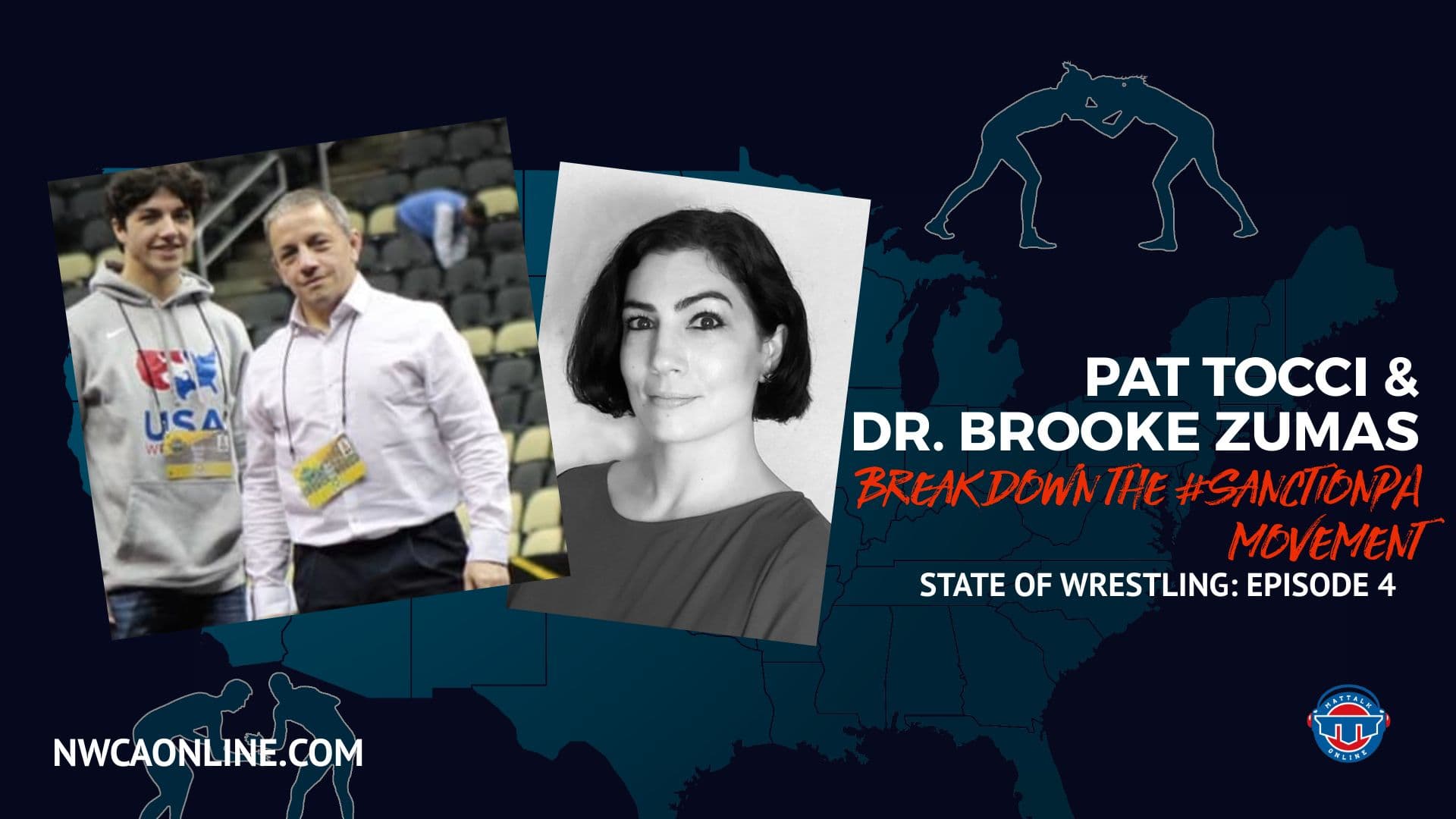 The fourth installment of the NWCA's official podcast, State of Wrestling, visits with Dr. Brooke Zumas and NWCA Senior Director Pat Tocci to talk about the #SanctionPA movement. Pennsylvania is one of the top wrestling states in the country in terms of quality and reputation. Where it falls behind is its sanctioning of high school girls wrestling. Less-established wrestling states like New Mexico and Arkansas have announced they were set to sanction girls wrestling, so now the #SanctionPA movement, in association with Wrestle Like A Girl and a number of other organizations are showing the pathway to get things working in the Keystone State.
Recently, J.P. McCaskey High School in Lancaster announced it would start a varsity girls wrestling team, the first PIAA-member school to do so. Zumas and Tocci explain what steps are needed for girls wrestling to become a reality at the PIAA.
Learn more at sanctionpa.com
SUPPORT THE SHOW
And if you're a fan of the extensive and broad-based reach of the shows on the Mat Talk Podcast Network,
become a TEAM MEMBER today
. There are various levels of perks for the different levels of team membership. If you like wrestling content — scratch that — if you LOVE great wrestling content, consider becoming a team member. You'll get some cool stuff too.
Looking to start a podcast of your own?
Get a free month with Libsyn
by using the promo code MTO when you sign up. You'll get the remainder of the month from when you sign up as well as the next month free. It'll be enough time to kick the tires and lights some fires.