Tim Roberts, NWCA National Boys Scholastic Coach of the Year – SOW6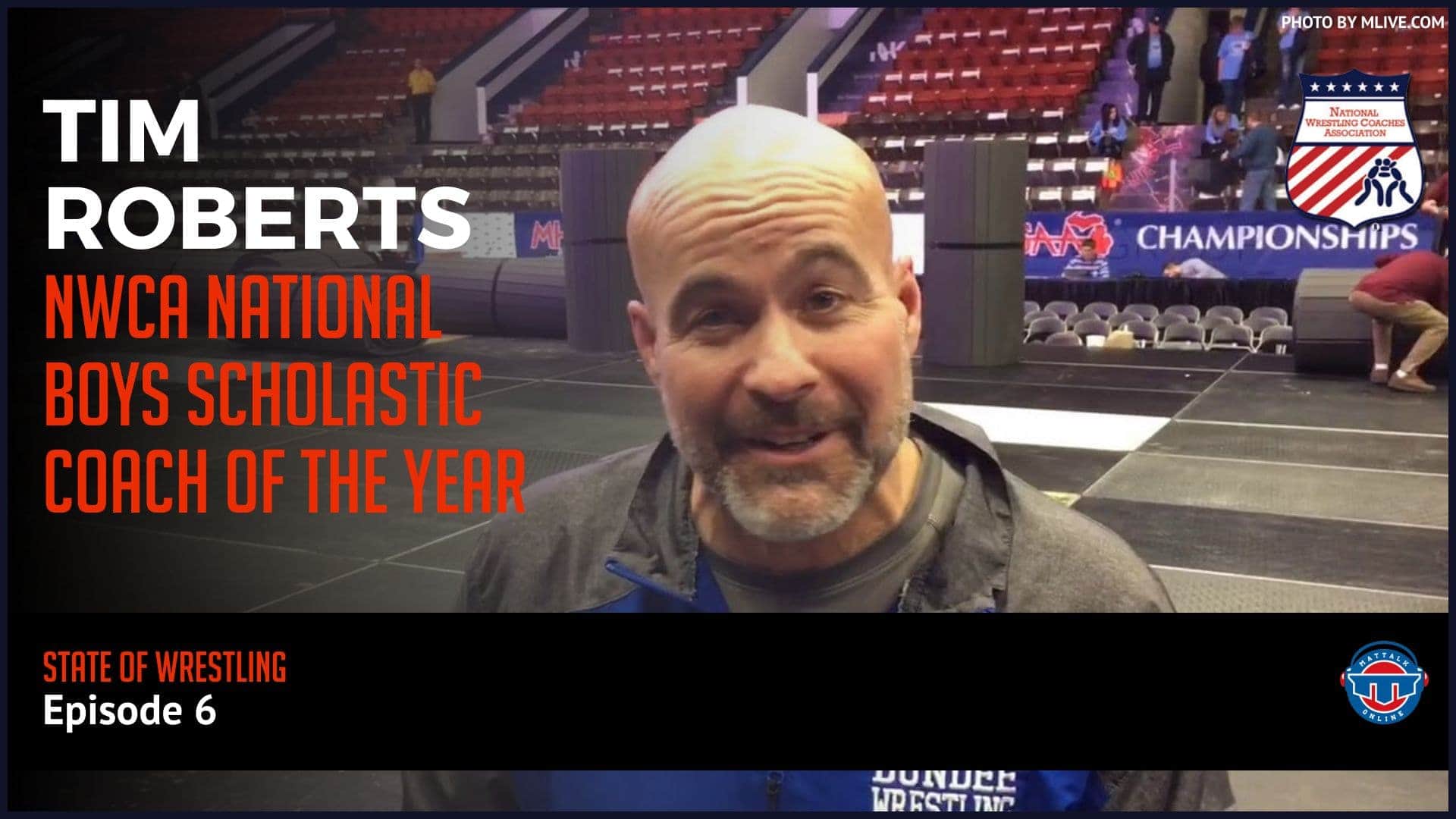 Episode 6 of State of Wrestling by the NWCA talks to Dundee (Mich.) High School head coach Tim Roberts. Earlier this month, Roberts was named the NWCA's National Boys High School Coach of the Year. Roberts led Dundee to the 2019-20 Division 3 state team championship and also crowned seven individual state champions. Roberts has put Dundee on the map both within the state and the region, winning 12 team state championships. He's been the head coach for the past 21 seasons and has been on the bench at his alma mater for 30 years.
Roberts talks about his desire to get back into coaching, having a knack for it and what he's been able to learn and adjust and evolve over the length of his 30-year career.
SUPPORT THE SHOW
And if you're a fan of the extensive and broad-based reach of the shows on the Mat Talk Podcast Network,
become a TEAM MEMBER today
. There are various levels of perks for the different levels of team membership. If you like wrestling content — scratch that — if you LOVE great wrestling content, consider becoming a team member. You'll get some cool stuff too.
Looking to start a podcast of your own?
Get a free month with Libsyn
by using the promo code MTO when you sign up. You'll get the remainder of the month from when you sign up as well as the next month free. It'll be enough time to kick the tires and lights some fires.