Troy Nickerson, Northern Colorado head coach and D1 Leadership Group Chair – SOW7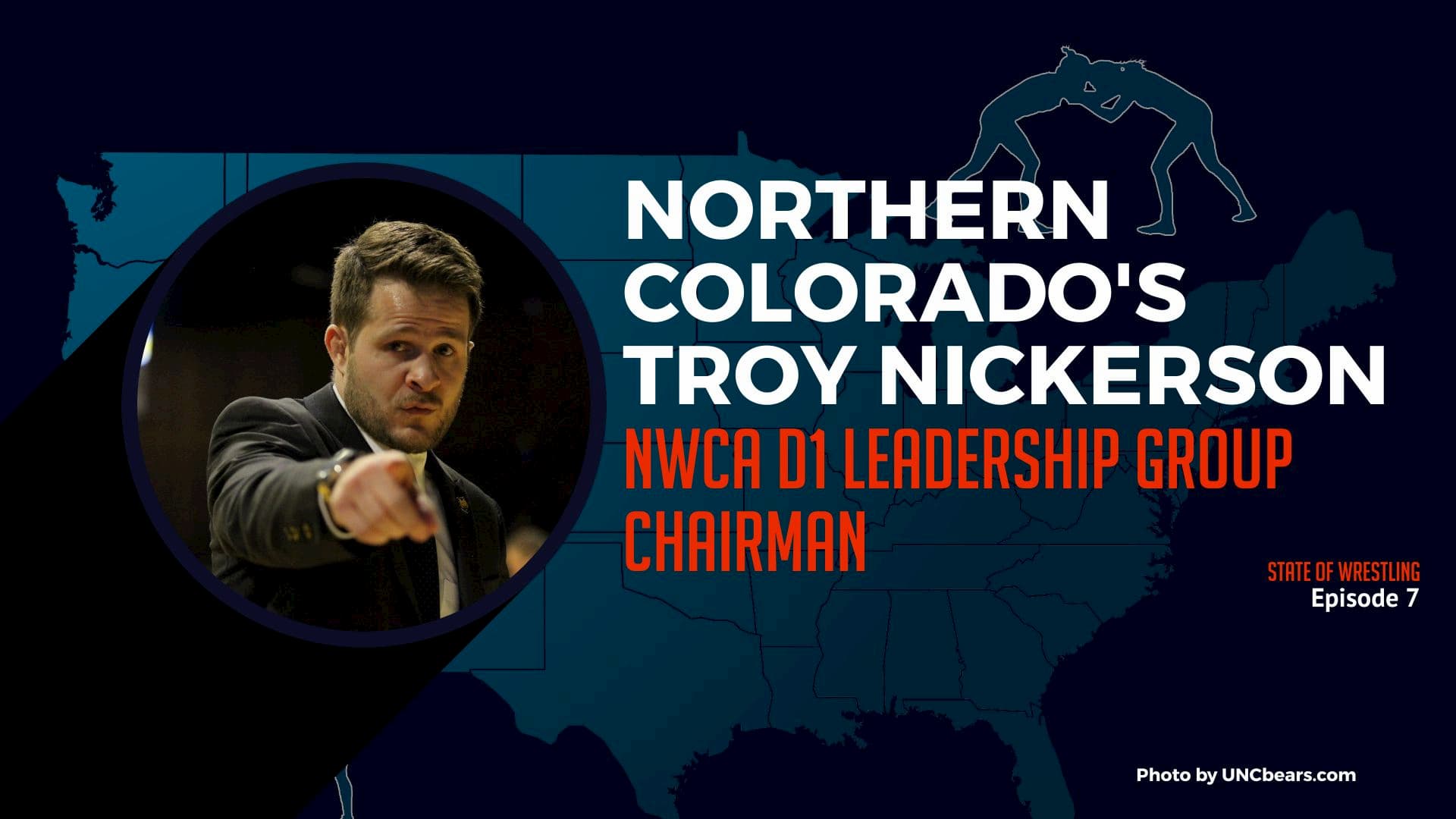 Troy Nickerson, head wrestling coach at the University of Northern Colorado in Greeley, Colorado, comes on the latest episode of State of Wrestling to discuss his role with the NWCA Division I Leadership Group, his tenure as head coach at Northern Colorado and what's next for Division I wrestling.
Nickerson looks on his experiences as an athlete and an assistant as to what's guided him in his career as well as the promotion of assistant Garett Kiley on the staff and what came from the recent NWCA Convention, which was held virtually at the end of July.
SUPPORT THE SHOW
And if you're a fan of the extensive and broad-based reach of the shows on the Mat Talk Podcast Network,
become a TEAM MEMBER today
. There are various levels of perks for the different levels of team membership. If you like wrestling content — scratch that — if you LOVE great wrestling content, consider becoming a team member. You'll get some cool stuff too.
Looking to start a podcast of your own?
Get a free month with Libsyn
by using the promo code MTO when you sign up. You'll get the remainder of the month from when you sign up as well as the next month free. It'll be enough time to kick the tires and lights some fires.