Ohio State heavyweight Gas Tank Gary Traub – The MatBoss Podcast Ep. 47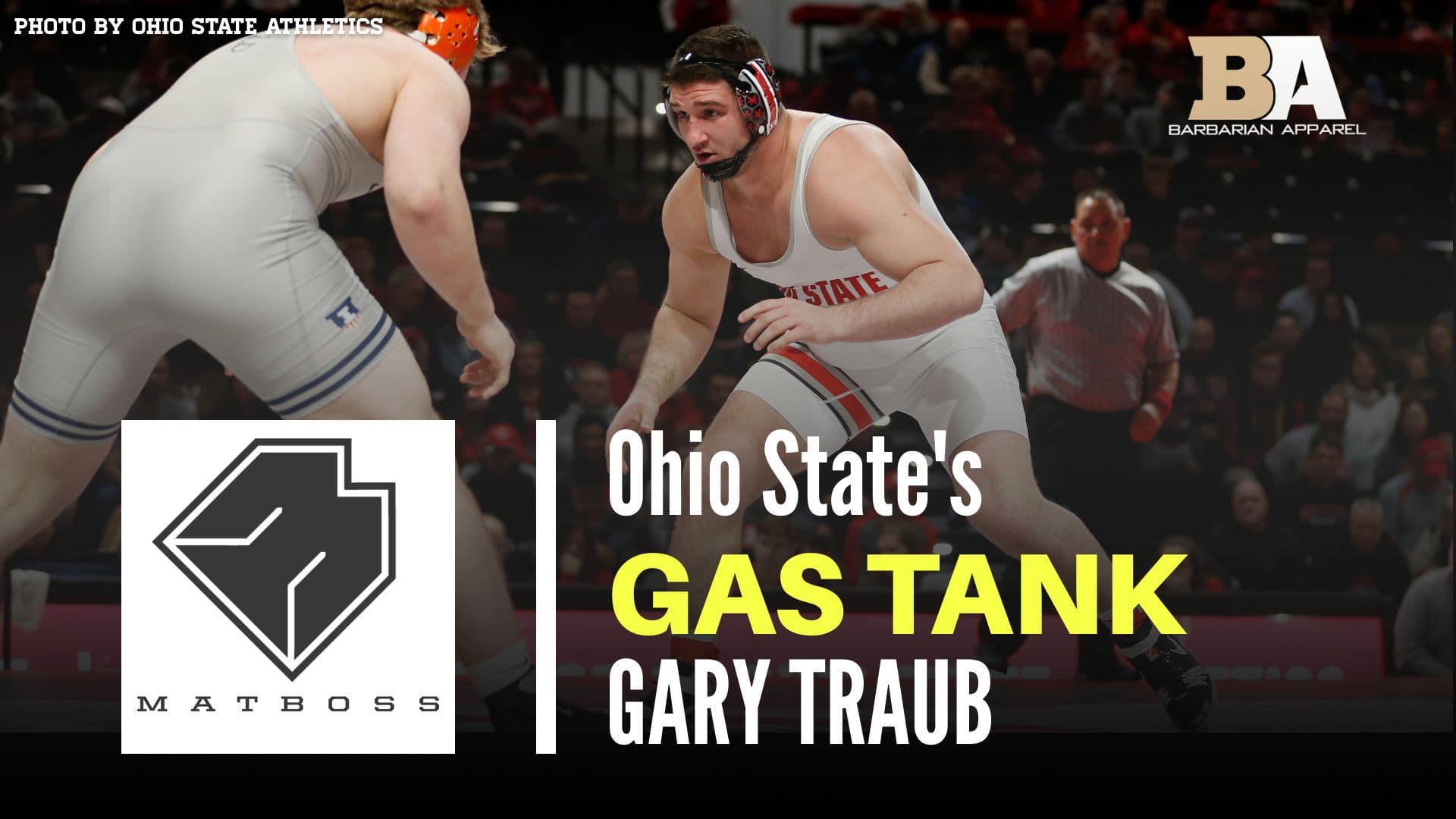 Chad Dennis of The MatBoss Podcast visits with one of the viral phenoms of the 2019-20 season, Gary Traub of Ohio State. "Gas Tank Gary" as he's been dubbed, has become a fan favorite at heavyweight for his never quit attitude and his late match heroics.
Traub, a walk-on from Sycamore High School, earned a scholarship earlier this season and after being thrust into the starting lineup after Chase Singletary was lost for the year due to injury. Dennis talks with Traub about the sensation that it's become on Episode 47 of The MatBoss Podcast.
About MatBoss: Created by coaches for coaches, MatBoss for iPad® integrates wrestling stats directly into the video you record for each match, completely replacing the need for labor-intensive pencil and paper scoring systems. It's the wrestling stats app our sport has been waiting for.
Focus on coaching, not busy work
Improve through video analysis
Make data an advantage
Eliminate scoring errors
Increase exposure
Become a digital coach
SUPPORT THE SHOW
And if you're a fan of the extensive and broad-based reach of the shows on the Mat Talk Podcast Network,
become a TEAM MEMBER today
. There are various levels of perks for the different levels of team membership. If you like wrestling content — scratch that — if you LOVE great wrestling content, consider becoming a team member. You'll get some cool stuff too.
Looking to start a podcast of your own?
Get a free month with Libsyn
by using the promo code MTO when you sign up. You'll get the remainder of the month from when you sign up as well as the next month free. It'll be enough time to kick the tires and lights some fires.