ODU Sports Hall of Famer and two-time All-American James Nicholson – ODU71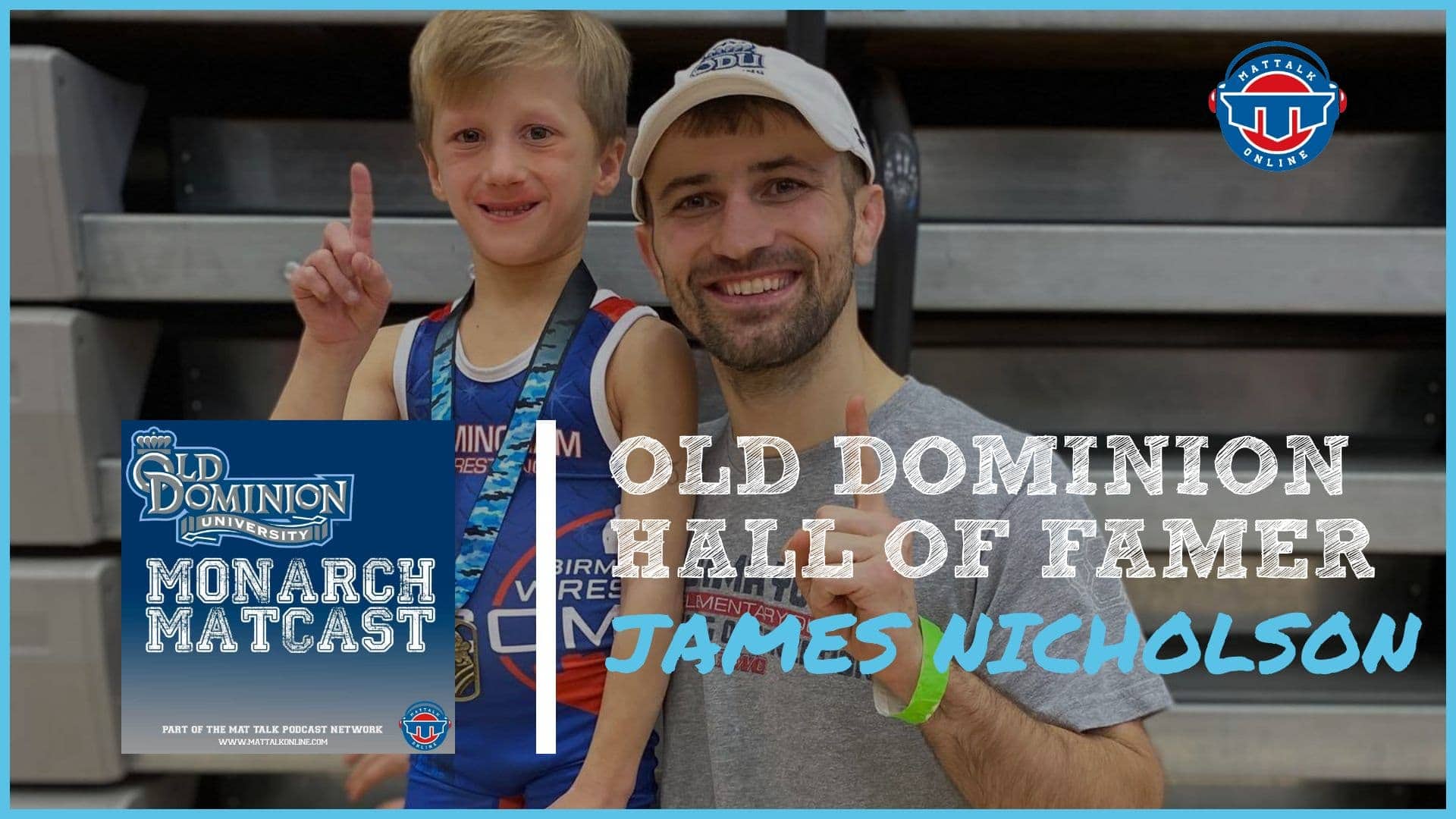 James Nicholson, a two-time All-American and recent inductee into the ODU Sports Hall of Fame, joins the ODU Wrestling Monarch Matcast on Episode 71.
Nicholson, a Des Moines, Iowa native, came to Old Dominion as one of coach Steve Martin's first major out-of-state recruits. A finalist at the USA Wrestling Junior Freestyle national championships and an Iowa State champion, Nicholson had quite the adjustment to college wrestling. He breaks down his path to ODU, his development and what he's doing now, running the Birmingham Wrestling Complex in Vestavia Hills, Alabama.
THE PREVIEW GUIDE SALE IS ON!
Hey #MonarchNation, get yourself all set for the 2020 NCAA Division I Wrestling Championships by pre-ordering the Mat Talk Online NCAA Division I Digital Fan Guide. Listeners of the ODU Wrestling Monarch Matcast can get a special $5 discount by going to WrestlingPreviewGuide.com/monarch or by entering monarch during your order process at WrestlingPreviewGuide.com. The Guide will be digitally delivered March 17.
SUPPORT THE SHOW
And if you're a fan of the extensive and broad-based reach of the shows on the Mat Talk Podcast Network, become a TEAM MEMBER today. There are various levels of perks for the different levels of team membership. If you like wrestling content — scratch that — if you LOVE great wrestling content, consider becoming a team member. You'll get some cool stuff too.
Looking to start a podcast of your own?
Get a free month with Libsyn by using the promo code MTO when you sign up. You'll get the remainder of the month from when you sign up as well as the next month free. It'll be enough time to kick the tires and lights some fires.