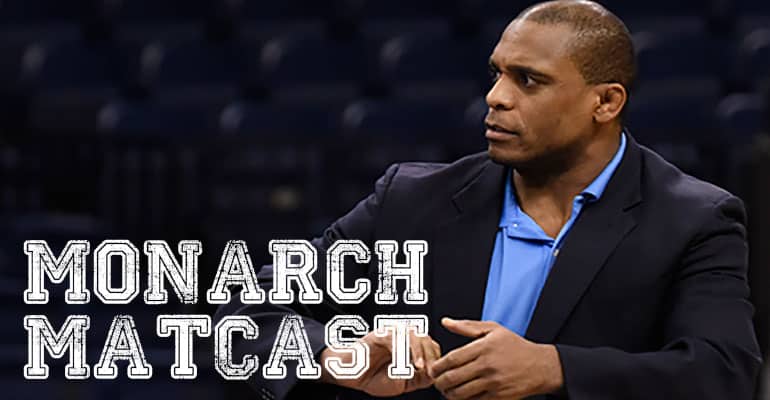 Podcast: Play in new window | Download | Embed
Subscribe to this show via: Apple Podcasts | Google Podcasts | RSS
On Episode 11 of the ODU Wrestling Monarch Matcast, we break down why the Monarchs have been so consistent in their last five dual wins, including the win at the Virginia Duals over Edinboro.
Coach Mike Dixon focuses on the seniors who will be wrestling in their last home match at the Ted Constant Convocation Center on February 6 as the Monarchs host N.C. State at 7:30 p.m.
We'll recap some of the key wins against Ohio and the stretch run with four conference road duals to close out the regular season.
Of note, the N.C. State match has a bit of alumni flavor as N.C. State 184-pounder Nicky Hall is the son of 1995 ODU All-American heavyweight and former assistant coach Nick Hall.
Keep an eye on www.monarchmatcast.com for updates and various formats of how you can listen to the show and subscribe via iTunes, Stitcher, Spreaker and TuneIn. Android and iOS apps here! Go to www.monarchmatcast.com/apps to get the FREE app for your iOS or Android device. Check the HOW TO LISTEN menu and you'll see links right to the specific apps and programs when they're made available. It's also available on the sidebar of the homepage.
Follow @mattalkonline on Twitter for updates and nuggets of information about the ODU Wrestling Monarch Matcast and all the other shows that are part of the Mat Talk Podcast Network. You can also check out our network home page at www.mattalkonline.com.