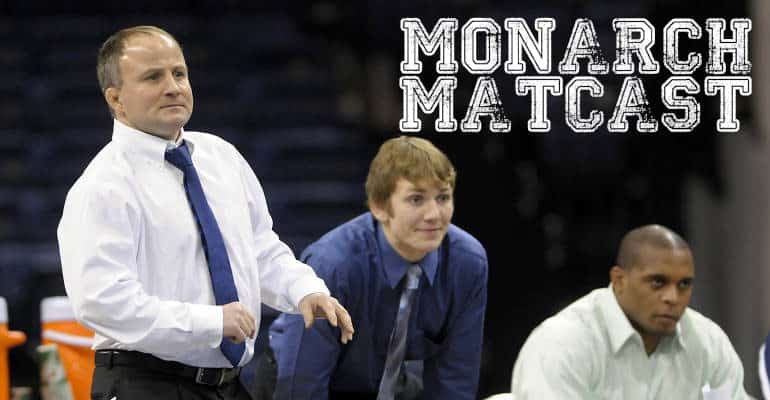 Podcast: Play in new window | Download | Embed
Subscribe to this show via: Apple Podcasts | Google Podcasts | RSS
On Episode 13 of the ODU Wrestling Monarch Matcast, it's an NCAA championship preview with ODU head wrestling coach Steve Martin. We break down each weight and recap the MAC Championships.
Keep an eye on www.monarchmatcast.com for updates and various formats of how you can listen to the show and subscribe via iTunes, Stitcher, Spreaker and TuneIn. Android and iOS apps here! Go to www.monarchmatcast.com/apps to get the FREE app for your iOS or Android device. Check the HOW TO LISTEN menu and you'll see links right to the specific apps and programs. It's also available on the sidebar of the homepage.
Follow @mattalkonline on Twitter for updates and nuggets of information about the ODU Wrestling Monarch Matcast and all the other shows that are part of the Mat Talk Podcast Network. You can also check out our network home page at www.mattalkonline.com.