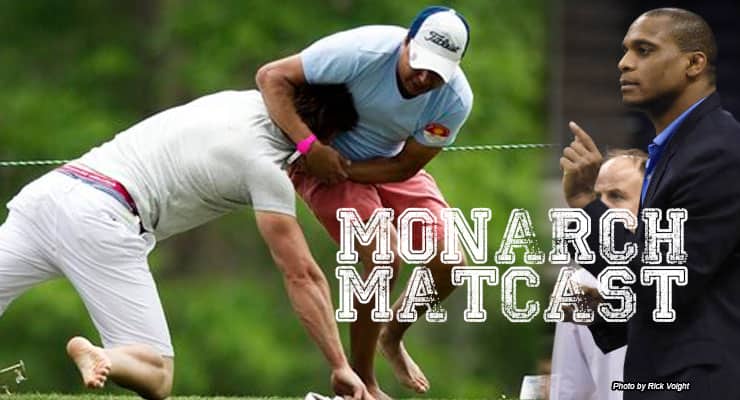 Podcast: Play in new window | Download | Embed
Subscribe to this show via: Apple Podcasts | RSS
On Episode 16 of the ODU Wrestling Monarch Matcast, we get a rundown with Associate Head Coach Mike Dixon about the upcoming events for wrestlers in the Monarch program and a dose of some upcoming events.
The first big event upcoming is the Takedown Club Golf Tournament on Friday, May 1 at Sewell's Point Golf Course in Norfolk. Coach Dixon and host Jason Bryant talk about some of their tips on how to execute a sand save.
Coach Dixon also discusses the activity in freestyle and Greco-Roman as some coaches and athletes prepare for the U.S. Open in Las Vegas. We'll also touch on head coach Steve Martin's induction into the Virginia Chapter of the National Wrestling Hall of Fame, how the incoming recruits did at the post-season tournaments and how tough it's going to be to replace someone like Tristan Warner, a two-time Elite 89 Award winner.
Contribute
And if you're a fan of the extensive and broad-based reach of the shows on the Mat Talk Podcast Network, consider becoming a patron by going to www.patreon.com/mattalkonline. There are various levels of perks for the different levels of patronage. If you like wrestling content — scratch that — if you LOVE great wrestling content, consider becoming a patron. How much you give is solely up to how much you believe it's worth to you.
Looking to start a podcast of your own? Get a free month with Libsyn.com by using the promo code MTO when you sign up. You'll get the remainder of the month from when you sign up as well as the next month free. It'll be enough time to kick the tires and lights some fires.
Keep an eye on www.monarchmatcast.com for updates and various formats of how you can listen to the show and subscribe via iTunes, Stitcher, Spreaker and TuneIn. Android and iOS apps here! Go to www.monarchmatcast.com/apps to get the FREE app for your iOS or Android device. Check the HOW TO LISTEN menu and you'll see links right to the specific apps and programs. It's also available on the sidebar of the homepage.
Follow @mattalkonline on Twitter for updates and nuggets of information about the ODU Wrestling Monarch Matcast and all the other shows that are part of the Mat Talk Podcast Network. You can also check out our network home page at www.mattalkonline.com.