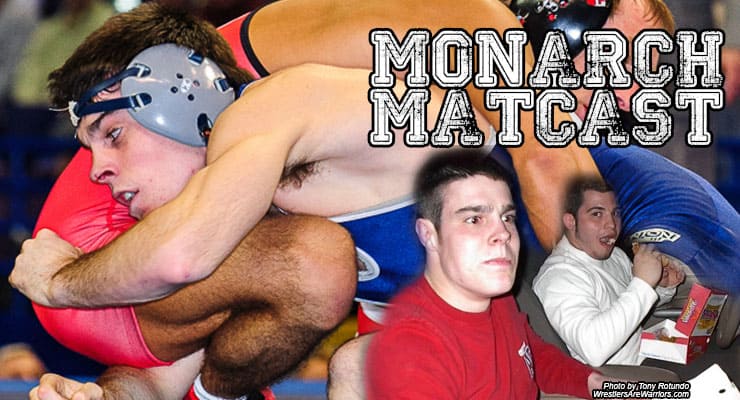 Podcast: Play in new window | Download | Embed
Subscribe to this show via: Apple Podcasts | Google Podcasts | RSS
Episode 32 of the Old Dominion Wrestling Monarch Matcast catches up with 2009 NCAA finalist Ryan Williams.
Currently employed by wrestling-friendly Mythics in Virginia Beach, Williams recaps the rise to the NCAA finals his senior season after coming out of Cumberland Valley High School in Pennsylvania with some unfinished business.
Williams recalls the chance meeting from a friend's father and ODU coach Steve Martin in Hershey, Pa., that led to his recruitment and improving rapidly during his four seasons. Williams became just the second Division I finalist in school history, following Jody Staylor in 1994.
He chronicles his career, the ups, the downs, the key wins and how the pieces fell together and being part of the foundation of what Old Dominion wrestling is today.
Battles with Chad Mendes, Drew Lashaway, J Jaggers and 2016 Olympian Frank Molinaro are all discussed.
SUBSCRIBE TO THE SHOW
iTunes | Stitcher | Spreaker | Soundcloud | TuneIn | Google Play Music | RSS | Android App | iOS App
JOIN THE TEAM
And if you're a fan of the extensive and broad-based reach of the shows on the Mat Talk Podcast Network, become a TEAM MEMBER today. There are various levels of perks for the different levels of team membership. If you like wrestling content — scratch that — if you LOVE great wrestling content, consider becoming a team member. You'll get some cool stuff too.
Looking to start a podcast of your own?
Get a free month with Libsyn by using the promo code MTO when you sign up. You'll get the remainder of the month from when you sign up as well as the next month free. It'll be enough time to kick the tires and lights some fires.
Follow @mattalkonline on Twitter for updates and nuggets of information about the ODU Wrestling Monarch Matcast and all the other shows that are part of the Mat Talk Podcast Network. You can also check out our network home page at www.mattalkonline.com.