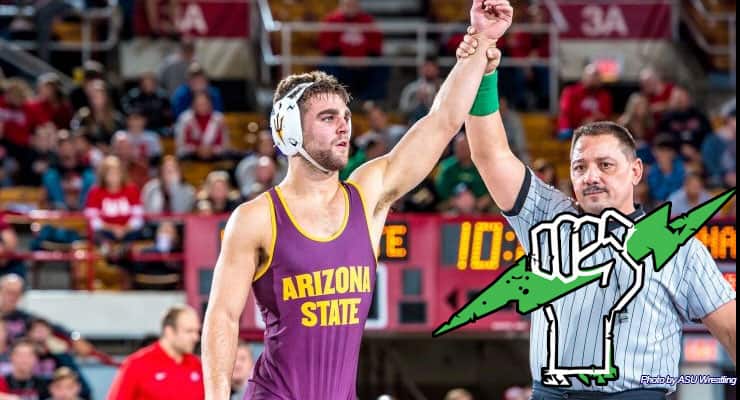 Podcast: Play in new window | Download | Embed
Subscribe to this show via: Apple Podcasts | Google Podcasts | Stitcher | RSS
PAPC13:  Pennsylvania native and Arizona State NCAA Qualifier Josh Shields joins the podcast to discuss his outstanding start to the season, lessons learned from his first NCAA tournament.
The dynamic duo of @WarnTriz and @Beck_Diggity take listeners on more than an hour's worth of a wrestling adventure. They discuss a variety of topics in episode 13 including last weekend's results, Spencer Lee potentially being in the starting lineup, a big day for #PAPOWER at the Journeymen Collegiate Classic, and much more. Take a listen below! (Photo courtesy of Arizona State University Athletics).
Show Breakdown
01:30 – Recruiting News
04:30 – Will Spencer Lee Wrestle This Season?
08:00 – Coast to Coast Studs: Outstanding Wrestlers From Week 2
16:30 – Jason Nolf is a Wizard
21:45 – ROAD TRIP! Drexel's Big Weekend
25:30 – Lock Haven, Lehigh, and PA Power Dominance at Journeymen Collegiate Classic
34:00 – Keystone Classic, Lehigh's Big Weekend, and Pitt's Road Trip: Week 3 Preview
50:30 – Josh Shields Joins the Program
Subscribe to the PA Power Podcast College Edition on iTunes today and give us a review! Follow @PAPowerWrestle for all your Pennsylvania Wrestling needs!