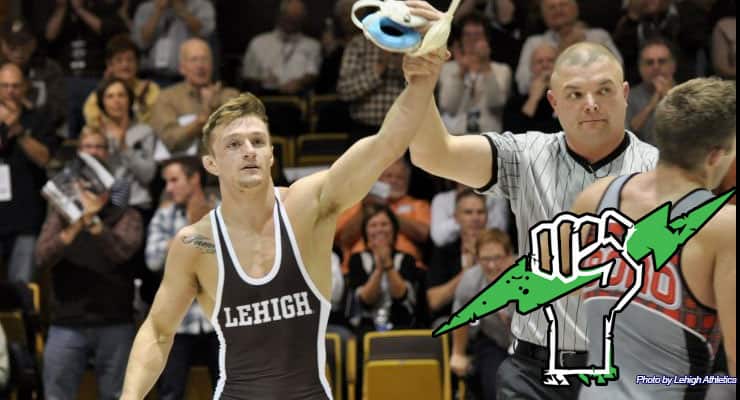 Podcast: Play in new window | Download | Embed
Subscribe to this show via: Apple Podcasts | Google Podcasts | Stitcher | RSS
PAPC14:  Pennsylvania native and Lehigh All American Scotty Parker joins the podcast to talk Lehigh's big win over Michigan, how becoming an All American changed his outlook on wrestling, and much more.
The dynamic duo of @WarnTriz and @Beck_Diggity take listeners on more than an hour's worth of a wrestling adventure. They discuss a variety of topics in episode 14 including Lehigh's dismantling of Michigan, the hype around Austin DeSanto, and much more. Take a listen below! (Photo courtesy of Lehigh University Athletics).
Show Breakdown
03:00 – Corrections & Notes
07:00 – Outstanding Wrestlers of the Weekend
16:30 – Challenge Bricks of the Week – DeSanto & Moisey
24:00 – Lehigh's Big Win
36:30 – Keystone Classic Recap
46:00 – Scotty Parker Joins the Program
74:00 – Mason's Thanksgiving Rant
Subscribe to the PA Power Podcast on iTunes today and give us a review! Follow @PAPowerWrestle for all your Pennsylvania Wrestling needs!