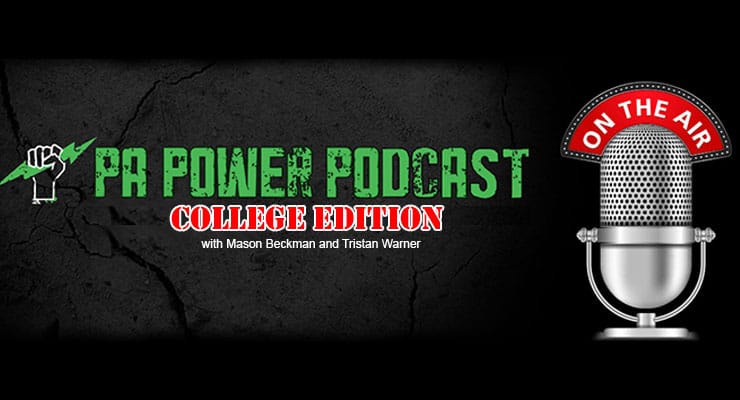 Podcast: Play in new window | Download | Embed
Subscribe to this show via: Apple Podcasts | Google Podcasts | RSS
PAPC Episode 02 – PA Power Wrestling's College Edition Podcast returns as hosts Mason Beckman and Tristan Warner discuss a variety of topics and welcome on guest Roger Reina the new and former head coach of Penn.   
The dynamic duo of @WarnTriz and @Beck_Diggity preview returning Pennsylvania wrestlers at 125 lbs. next season in addition to debating the best Pennsylvania wrestlers to never win a NCAA National Championship. They also tell you which Pennsylvania College wrestlers to follow on Twitter.
Subscribe to the PA Power Podcast on iTunes today and give us a review! Follow @PAPowerWrestle for all your Pennsylvania Wrestling needs!
Show Breakdown
01:30 – Remembering Coach Chris Bentley
02:50 – Pennsylvania Recruiting Update; Zapf, Levett, and Patrick
06:26 – Edmond Ruth is already better than big brother Ed
09:15 – 2018 NCAA Preview of PA Wrestlers at 125 lbs.
14:38 – Nick Suriano Rumors 
20:04 – Best Pennsylvania College Wrestlers to follow on Twitter
26:50 – Best Pennsylvania Wrestlers to never win a NCAA Title?
45:38 – Interview with Penn Head Coach Roger Reina 
01:05:00 – 2018 Pennsylvania Team Preview: Penn 
01:14:10 – Micky Phillippi Transferring from Virginia to Pitt
01:16:50 – Recap and Wrap-up