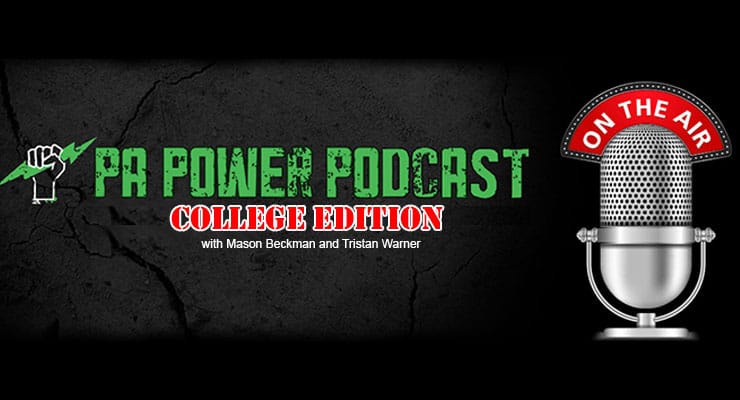 Podcast: Play in new window | Download | Embed
Subscribe to this show via: Apple Podcasts | Google Podcasts | RSS
PAPC3:  2017 NCAA National Champion Darian Cruz joins the PA Power College Podcast to talk about re-focusing for 2018 and what he has been up to this summer. Hosts Tristan Warner and Mason Beckman discuss a variety of topics in episode 3 including Aaron Pico, NCAA rule changes, and where Reynolds wrestling holds their practices.
The dynamic duo of @WarnTriz and @Beck_Diggity take a stab at the best ever college wrestling families from Pennsylvania. Take a listen below!
Show Breakdown
00:40 ? Brock Hite schools Mason and Tristan
03:00 ? Carnell Andrews commits to Bucknell
06:40 ? Nick Suriano update
08:45 ? Zain Retherford wins his first Senior level Tournament
10:20 ? Aaron Pico debate
14:35 ? NCAA Wrestling rule changes
25:40 ? 133 lbs. outlook for 2018
29:20 ? Mason Beckman lost a wrestle-off his senior season at Lehigh
30:40 ? Fargo – why don't Pennsylvania wrestlers go?
42:45 ? Best wrestling families ever from Pennsylvania
53:35 ? Reynolds' wrestling room is their high school cafeteria 
58:50 ? Guest Darian Cruz talks camps, relaxing, and owning 2017
Subscribe to the PA Power Podcast on iTunes today and give us a review! Follow @PAPowerWrestle for all your Pennsylvania Wrestling needs!