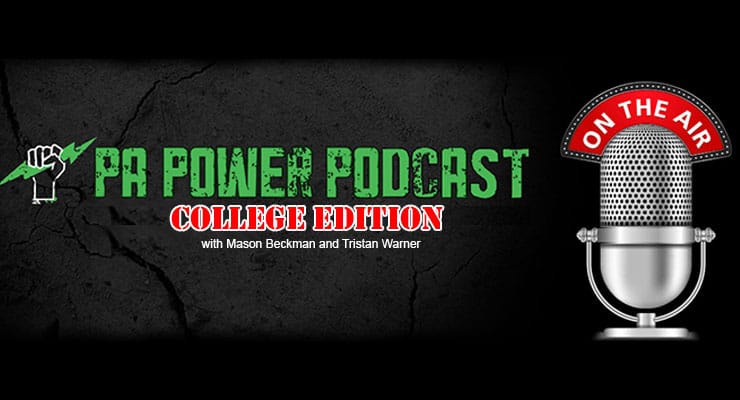 Podcast: Play in new window | Download | Embed
Subscribe to this show via: Apple Podcasts | Google Podcasts | RSS
PAPC4:  4-time undefeated Pennsylvania State Champion Chance Marsteller has been busy competing and getting back to the grind. He joins the dynamic duo of @WarnTriz and @Beck_Diggity on the PA Power College Podcast to discuss his attitude and the gratitude he has for life.
The pair also preview the Lock Haven squad for the 2017-2018 season and take a look ahead at the 141 lbs. weight class for Keystone State wrestlers. Take a listen below!
Show Breakdown
00:50 ? Tristan is Darth Vader
01:30 ?Omissions from Episode 3
08:20 ? Remembering Pennsylvania Legend Joe Solomon
10:00 ? Nick Suriano is leaving Penn State
19:00 ? UFC 214 had a wrestling flavor
20:20 ? Recruiting round-up update
26:00 ? USA Junior Worlds recap
27:20 ? Previewing 141 lbs. next season
36:10 ? Tyler Smith tangent
46:30 ? Best Pennsylvania wrestlers to never All-American
59:30 ? Guest Chance Marsteller opens up
01:15:00 ? Lock Haven Team Preview
Subscribe to the PA Power Podcast on iTunes today and give us a review! Follow @PAPowerWrestle for all your Pennsylvania Wrestling needs!