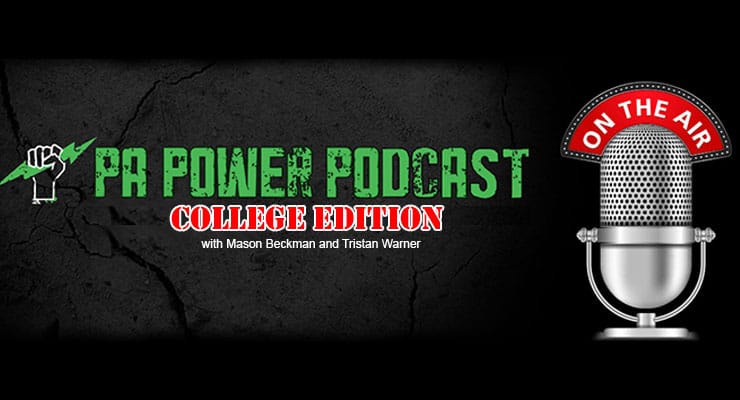 Podcast: Play in new window | Download | Embed
Subscribe to this show via: Apple Podcasts | Google Podcasts | RSS
PAPC5:  Current Edinboro assistant coach and 3-time All-American for the Fighting Scots Mitchell Port joins the PA Power College Podcast to help preview their squad in 2018. The dynamic duo of @WarnTriz and @Beck_Diggity discuss the best swag in college wrestling, update on the Suriano Saga, and listen to Tristan's cat swat the microphone. The pair also previews the 149 lbs. weight class for 2018. 
Show Breakdown
00:40 ? Tristan is obsessed with Wisconsin and Mason visits Lambeau Field 
05:40 ? Is Suriano enrolled at Penn State?
08:40 ? Are the Rappo's Pennsylvania's best ever family? 
11:15 ? Preview of Pennsylvania's 149 lbs. weight class in 2018 
30:00 ? Best college uniforms and swag
49:00 ? Guest Mitchell Port talks Edinboro Fighting Scots
01:12:00 ? Edinboro team preview
Subscribe to the PA Power Podcast on iTunes today and give us a review! Follow @PAPowerWrestle for all your Pennsylvania Wrestling needs!