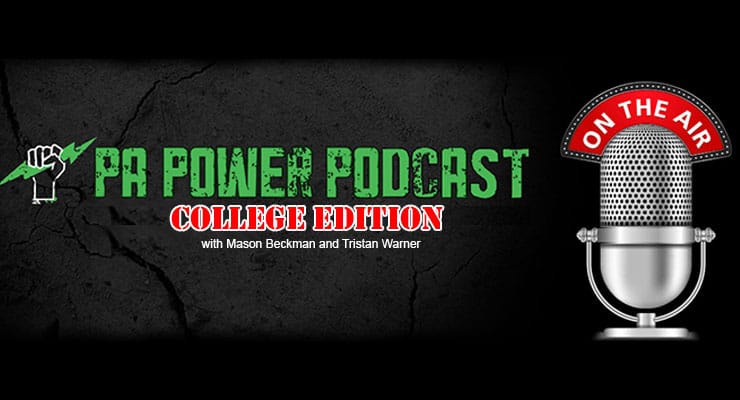 Podcast: Play in new window | Download | Embed
Subscribe to this show via: Apple Podcasts | Google Podcasts | RSS
PAPC7:  Wrestling legend and current Head Coach for the Pennsylvania Regional Training Center, Brandon Slay, joins the PA Power College Podcast to discuss USA Wrestling's summer of success and his new position with the Penn RTC. 
The dynamic duo of @WarnTriz and @Beck_Diggity take listeners on more than an hour's worth of a wrestling adventure. They discuss a variety of topics in episode 7 including Pitt's recent recruiting success, why preseason is the most dreaded time of year, and the happiest birthday that Tristan ever had. Take a listen below!
Show Breakdown
01:00 – Recruiting news
07:40 – Coaching changes & high-quality marketing
16:00 –  College freshman Tristan made his entire team cut 2 extra pounds
18:00 – Cenzo & the challengers: 165 Preview
25:30 – Mason's lifelong battle with running
32:15 – Tristan got a mountain of trash for his first birthday in college
36:45 – Brandon Slay joins the program & talks USA Wrestling
52:00 – Coach Slay's move back to Philadelphia & the Pennsylvania RTC
01:17:00 – Drexel 2017-18 preview
Subscribe to the PA Power Podcast on iTunes today and give us a review! Follow @PAPowerWrestle for all your Pennsylvania Wrestling needs!