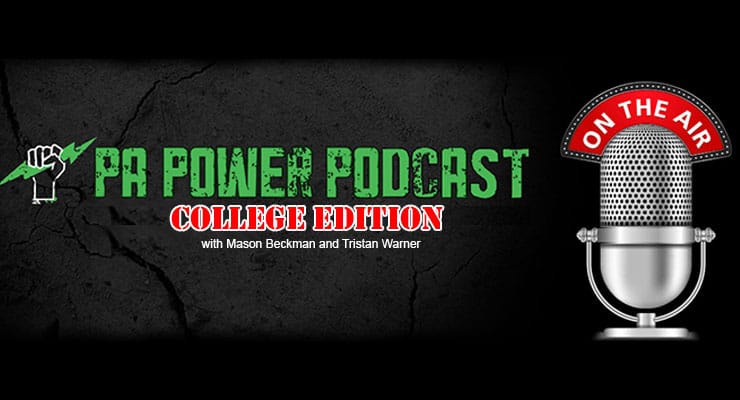 Podcast: Play in new window | Download | Embed
Subscribe to this show via: Apple Podcasts | Google Podcasts | RSS
PAPC8:  Pennsylvania native and All-American for the University of Iowa Michael Kemerer joins the program to talk about his highly successful freshman campaign and how the Hawkeyes are building for the 2017-18 season. 
The dynamic duo of @WarnTriz and @Beck_Diggity take listeners on more than an hour's worth of a wrestling adventure. They discuss a variety of topics in episode 8 including the NWCA All-Star Classic, the biggest dual meets of the year, and potentially enormous changes to the college wrestling season. Take a listen below!
Show Breakdown
03:00 – Recruiting news
08:30 – World and twitter champions: 174 preview
17:00 –  Battle royale! NWCA All-Stars are being announced
29:00 – Big stages, grudge matches, and bouts to watch: 2017-18 schedules have been released
40:00 – The times they are a-changing (maybe): NWCA's proposed season structure
53:00 – Michael Kemerer joins the program
01:13:00 – Bucknell 2017-18 preview
Subscribe to the PA Power Podcast on iTunes today and give us a review! Follow @PAPowerWrestle for all your Pennsylvania Wrestling needs!