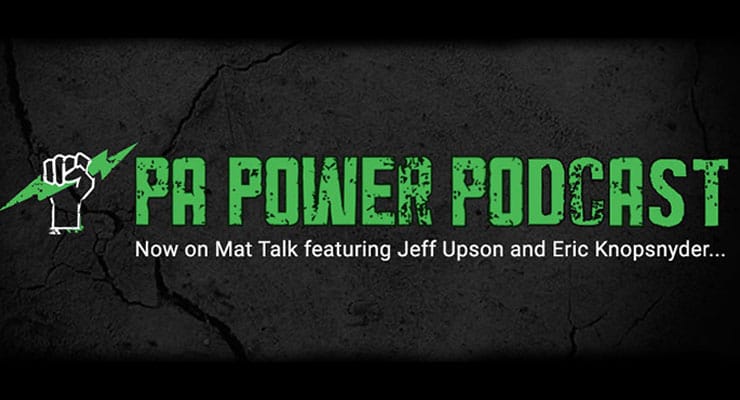 Podcast: Play in new window | Download | Embed
Subscribe to this show via: Apple Podcasts | RSS
PAP27: 2-time PIAA State Finalist and Bishop McCort star Anthony Walters makes his college announcement on the PA Power Podcast and talks about his decision. Hosts Jeff Upson and Eric Knopsnyder debate who would be on their Mount Rushmore of Pennsylvania Wrestling.
Pennsylvania State Champion and 2-time All-American AJ Schopp (Tyrone Area) stops by to talk about his newborn son, getting outh Dakota #Jacked, and Mason Beckman's wrestling style.
Show Breakdown
00:30 – Jeff finally gets a good review on Airbnb
03:00 – Anthony Walters makes his college commitment
17:00 – Mark Hall's good luck charm?
24:00 – Pennsylvania's Mount Rushmore debate
43:00 – Guest AJ Schopp is getting #Jacked
01:12:00 – How Jeff can defeat Mason Beckman from neutral
Subscribe to the PA Power Podcast on iTunes today and give us a review! Follow @PAPowerWrestle for all your Pennsylvania Wrestling needs!