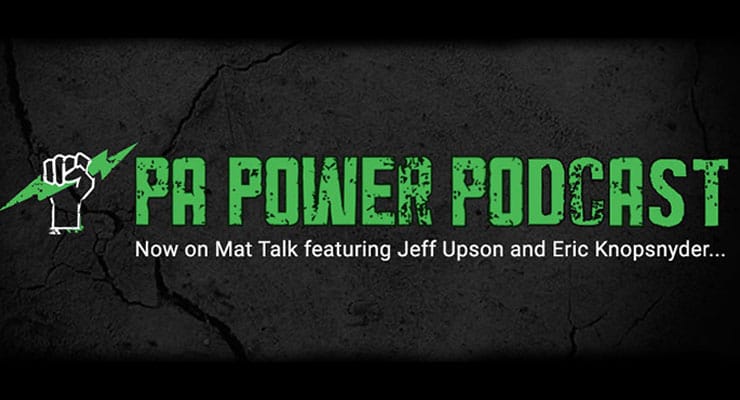 Podcast: Play in new window | Download | Embed
Subscribe to this show via: Apple Podcasts | Google Podcasts | RSS
PAP28: School is back in session at Pennsylvania high schools and the PA Power Wrestling pair of Jeff Upson @PAPowerWrestle and Eric Knopsnyder @KnopsKnotes are getting ready for the season. The pair welcome on guest Beau Bartlett (Wyoming Seminary), who was the Top Incoming Freshman of 2017 in Pennsylvania, to talk about his off-season, high expectations for a freshman, and how big he is now.
They also talk about a significant transfer with PIAA State Medalist Kaden Cassidy heading to Chestnut Ridge from Bishop McCort. The sophomore will be a major addition to an already stacked lineup.
Show Breakdown
01:00 ?Eric picks up a Czech Republic stranger from the airport
04:05 ?Josh Stillings Commits to Drexel
07:10 ? Tristan and Mason are entertaining
08:10 ?Zain Retherford prepares for Senior World Championships
12:30 ? Super 32 Eastern PA Qualifier Recap
21:00 ? Teasdale will try to get revenge at Flo's Who's #1? 
26:00 ? Top Incoming Freshmen of 2017 recap
36:55 ? Guest Beau Bartlett can't wait to get back on the mat
47:15 ? Coaching changes from across the State
56:55 ? Kaden Cassidy is transferring to Chestnut Ridge
Subscribe to the PA Power Podcast on iTunes today and give us a review! Follow @PAPowerWrestle for all your Pennsylvania Wrestling needs!