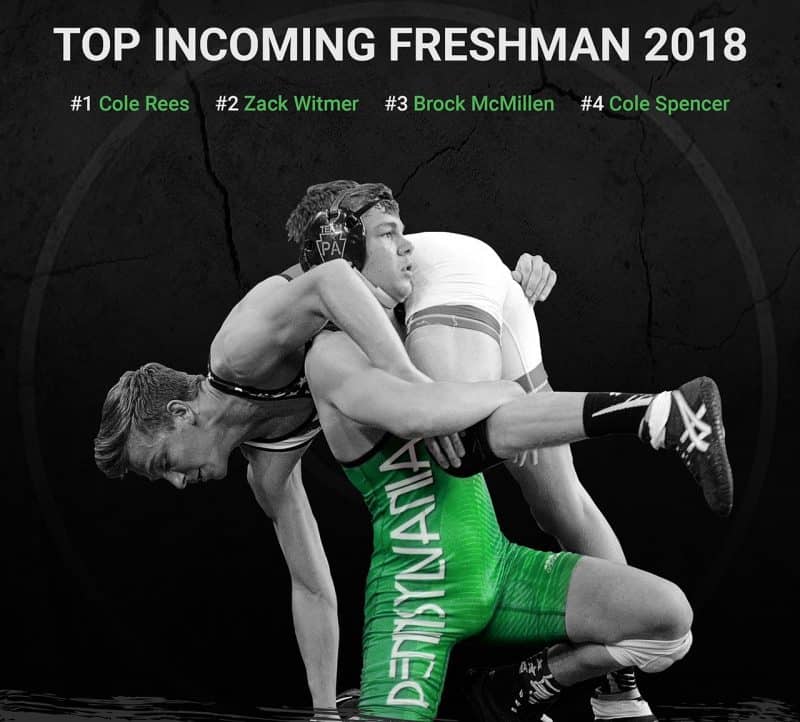 Podcast: Play in new window | Download | Embed
Subscribe to this show via: Apple Podcasts | Google Podcasts | RSS
PAP33: The 2017 – 2018 Season is upon us and to kick-off the start PA Power Wrestling took a look at the future of Pennsylvania Wrestling with the Top Incoming Freshmen Report of 2018. PA Power Wrestling's Jeff Upson @PAPowerWrestle and Eric Knopsynder @KnopsKnotes discuss the Report and how Jeff apparently has no life. They also talk about the recent probation of Bishop McCort and their new coach as well as Northern Lebanon's Rusty Wallace two week suspension. The pair welcome on guest Cole Rees of Wyoming Seminary who was named Pennsylvania's #1 Top Incoming Freshman! Take a listen below.
Show Breakdown
01:00 – The Season is here!
01:20 – The Top Incoming Freshmen Report of 2018 Released
4:00 – Jeff Explains the TIF Report Process
19:45 – Mel Kiper Jr. is like the Easter Bunny
36:30 – PA Power's Media Day is Sunday!!
39:45 – Bishop McCort drama continues; name new head coach
46:15 – Northern Lebanon's Rusty Wallace Jr. Suspended for 2 Weeks
51:20 – Guest Cole Rees talks being named PA Power's TIF of 2018
Subscribe to the PA Power Podcast on iTunes today and give us a review! Follow @PAPowerWrestle for all your Pennsylvania Wrestling needs!