Previewing The District 3 and SC Regional Tournaments This Weekend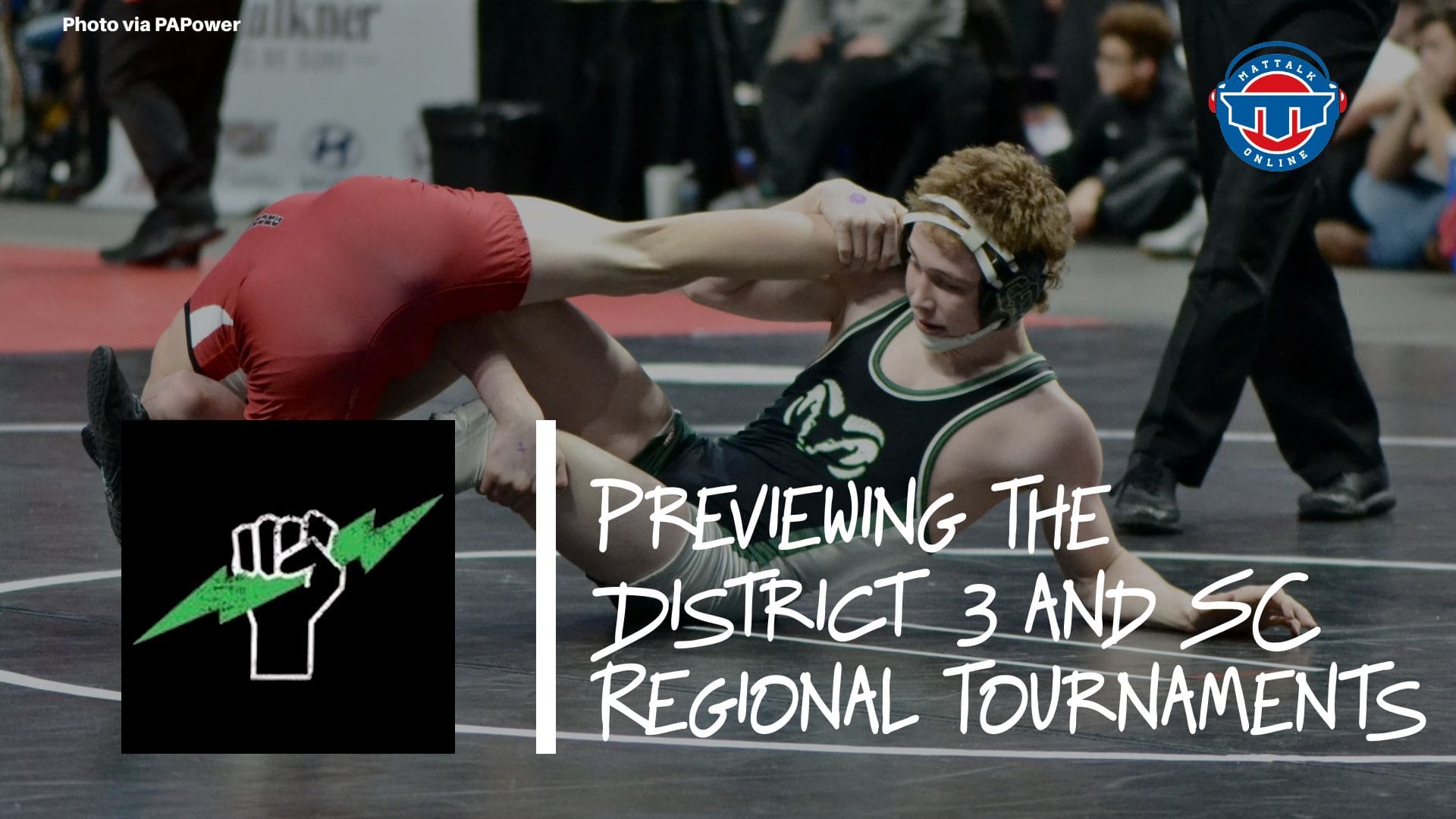 PAP57: PA Power Wrestling's Jeff Upson @PAPowerWrestle and special guest Jeremy Elliott @SprintCarUnl reunite to preview the District 3/South Central Regional Class AAA Tournament taking place this weekend at Spring Grove High School. They discuss notable results from Sectionals including Luke Nichter's win over Clayton Ulrey. The pair also take a look ahead at the Class AA District 3 Tournament taking place at CD East. Take a listen today!
Subscribe to the PA Power Podcast on Apple Podcasts and give us a review! Tune in on Spotify and follow @PAPowerWrestle for all your Pennsylvania Wrestling needs! 
SUPPORT THE SHOW
And if you're a fan of the extensive and broad-based reach of the shows on the Mat Talk Podcast Network,
become a TEAM MEMBER today
. There are various levels of perks for the different levels of team membership. If you like wrestling content — scratch that — if you LOVE great wrestling content, consider becoming a team member. You'll get some cool stuff too.
Looking to start a podcast of your own?
Get a free month with Libsyn
by using the promo code MTO when you sign up. You'll get the remainder of the month from when you sign up as well as the next month free. It'll be enough time to kick the tires and lights some fires.