The RUDIS Podcast #125: Zahid Valencia, Kevin Dresser and More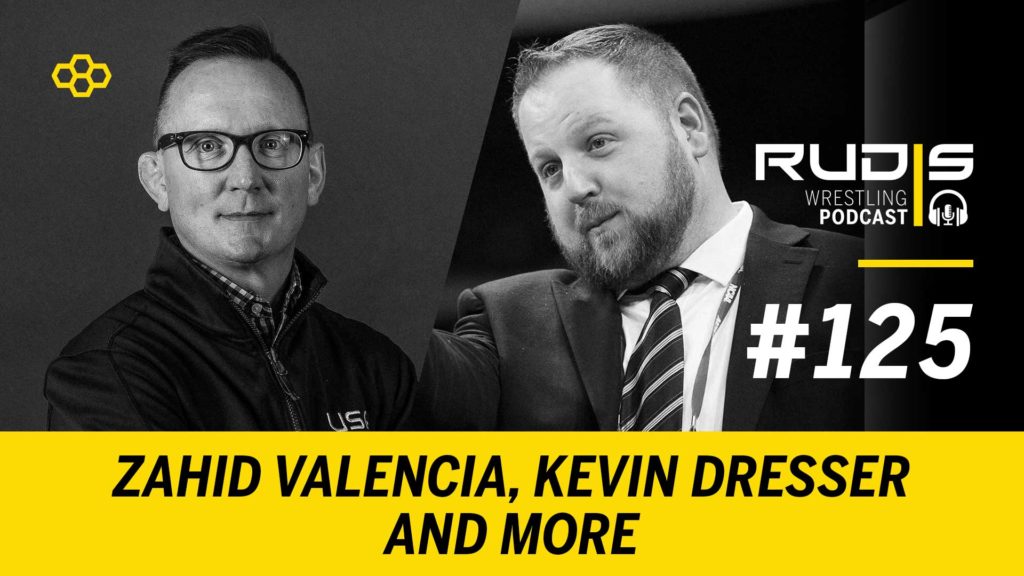 On this episode of the RUDIS Wrestling Podcast Matt Dernlan and Jason Bryant break down one of the craziest weeks in college wrestling this season. Starting off with a weekend recap, they discuss dual meets won, records broken, and conference depth for programs across the country. At 26:15, Dernlan provides a coach's perspective of the handling of 2x NCAA Champion for ASU Zahid Valencia's failed drug test. Dernlan and Bryant close out the show with an analysis of Iowa State's Last Chance Open and the controversial 184-pound bracket.
SHOW NOTES
0:00 Show Introduction
3:03 Iowa's Record-Breaking Season
4:00 Other Collegiate Wrestling Records
5:13 Iowa vs. Oklahoma State Dual Meet
8:00 NC State Caps Undefeated Season
9:00 ACC's Depth as a Conference
16:55 Wrapping up Iowa vs. OKST
20:55 Princeton Pulls Off NJ Dual Meet Sweep
26:15 Zahid Valencia's Failed Drug Test
45:28 Controversy at Iowa State's Last Chance Open
#NCAAWrestling #KevinDresser #ZahidValencia
Follow Wrestling: https://therudis.com/wrestling-news-media/
Stay connected with RUDIS:
Website: https://therudis.com/
Instagram: https://www.instagram.com/the_rudis/
Twitter: https://twitter.com/the_rudis
Facebook: https://www.facebook.com/rudiswrestling/
SUPPORT THE SHOW
And if you're a fan of the extensive and broad-based reach of the shows on the Mat Talk Podcast Network,
become a TEAM MEMBER today
. There are various levels of perks for the different levels of team membership. If you like wrestling content — scratch that — if you LOVE great wrestling content, consider becoming a team member. You'll get some cool stuff too.
Looking to start a podcast of your own?
Get a free month with Libsyn
by using the promo code MTO when you sign up. You'll get the remainder of the month from when you sign up as well as the next month free. It'll be enough time to kick the tires and lights some fires.