The RUDIS Podcast #128: Big Ten Conference Championship Reactions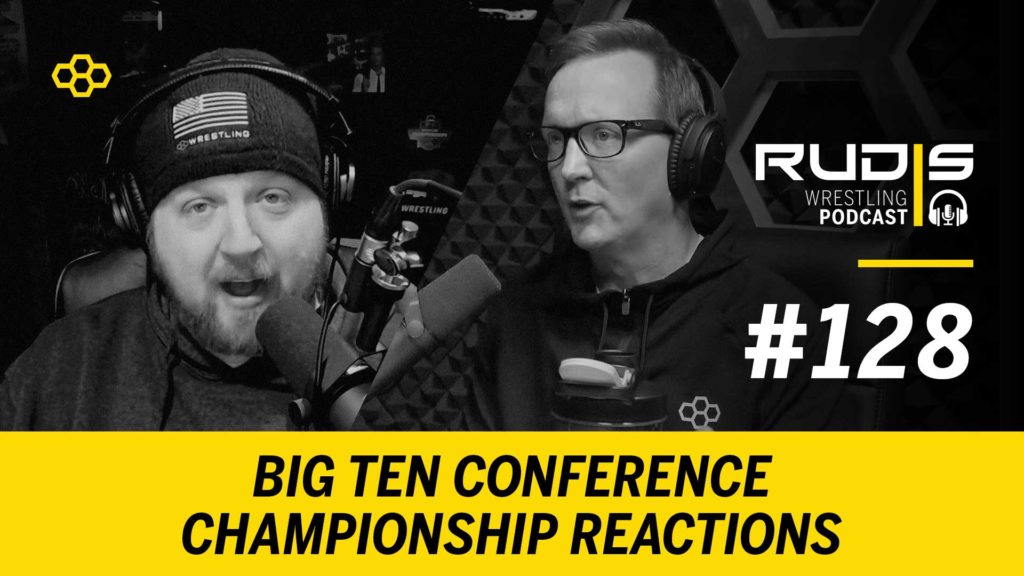 On this episode of the RUDIS Wrestling Podcast, Matt Dernlan and Jason Bryant break down the Big Ten Conference Championship, talk ideal NCAA Finals matchups at various weights, and discuss an array of factors which contribute to the added pressure of performing at the NCAA Division I Wrestling Championships.
0:00 Show Intro
1:25 Weather Predictions for NCAAs
2:25 NAIA National Championship
6:20 NCAA Division I Wrestling Media Guide
7:45 Big Ten Championship
8:14 Iowa's Performance
11:16 Did Nebraska Peak Too Early?
12:48 Overtraining in the Postseason
19:57 Marinelli vs. Joseph
22:38 Pletcher vs. Lee
24:17 Hall vs. Kemerer
29:04 Pressure of the NCAA Finals
31:36 Seabass vs. RBY
35:47 Parris vs. Steveson
40:53 Other Big Ten Teams' Performances
47:10 Big 12's Underwhelming Performance
50:15 Remaining Conference Tournaments
SUPPORT THE SHOW
And if you're a fan of the extensive and broad-based reach of the shows on the Mat Talk Podcast Network,
become a TEAM MEMBER today
. There are various levels of perks for the different levels of team membership. If you like wrestling content — scratch that — if you LOVE great wrestling content, consider becoming a team member. You'll get some cool stuff too.
Looking to start a podcast of your own?
Get a free month with Libsyn
by using the promo code MTO when you sign up. You'll get the remainder of the month from when you sign up as well as the next month free. It'll be enough time to kick the tires and lights some fires.