The RUDIS Podcast #130: March Sadness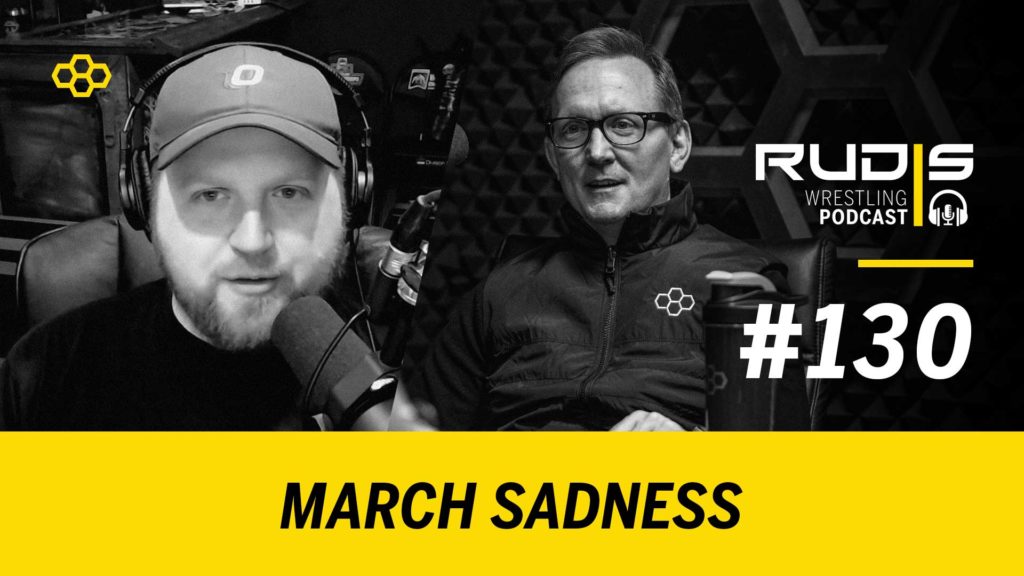 On this episode of the RUDIS Wrestling Podcast, Matt Dernlan and Jason Bryant discuss the cancellation of the NCAA Wrestling Championships due to Coronavirus concerns, bringing the 2019-2020 collegiate wrestling season to an unexpected and disappointing end. The two discuss the cancellation from the perspective of athlete, coach, fan and member of the media, and break down the possibility of the NCAA granting extra years of eligibility.
0:00 Show Intro
2:40 History of Disruptions to Wrestling
10:50 Impact on the Athletes
15:35 Reality of an Extra Year in All Divisions
19:35 Economic Implications of Extra Years
23:57 Is March Really All That Matters?
28:22 Setting Precedents for the Future
31:40 Cancelling Events vs. Postponing
59:24 2019-20 Season Isn't a Loss
SUPPORT THE SHOW
And if you're a fan of the extensive and broad-based reach of the shows on the Mat Talk Podcast Network,
become a TEAM MEMBER today
. There are various levels of perks for the different levels of team membership. If you like wrestling content — scratch that — if you LOVE great wrestling content, consider becoming a team member. You'll get some cool stuff too.
Looking to start a podcast of your own?
Get a free month with Libsyn
by using the promo code MTO when you sign up. You'll get the remainder of the month from when you sign up as well as the next month free. It'll be enough time to kick the tires and lights some fires.