The RUDIS Podcast #131: Frank Molinaro on suffering and mindset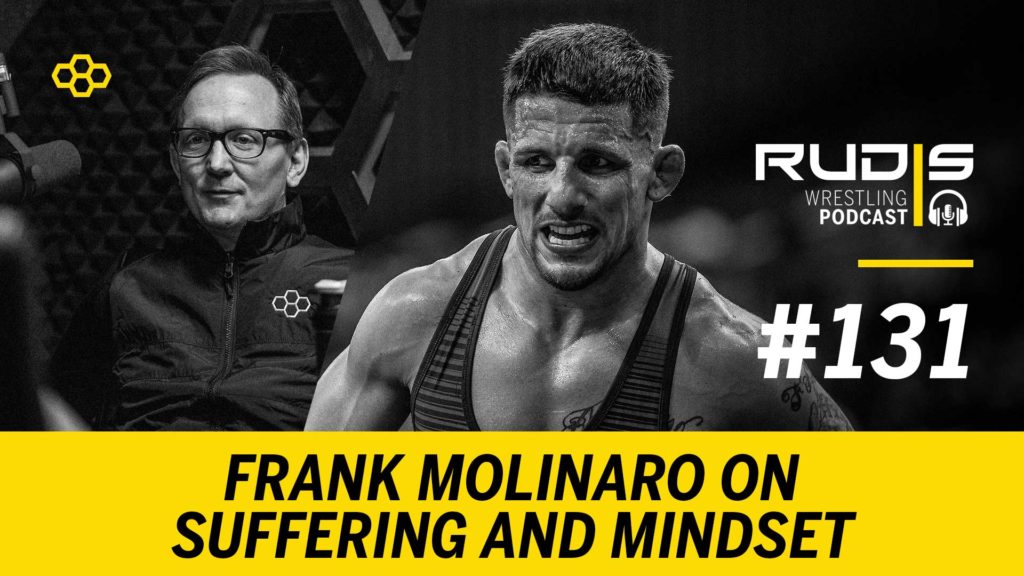 On this episode of the RUDIS Wrestling Podcast, Matt Dernlan is joined in studio by 2016 Olympian Frank Molinaro. Molinaro, a 2012 NCAA Champion for Penn State and coached by Dernlan, is currently training for the 2020 Games at the Oklahoma Regional Training Center. The two discuss training at the highest level from all angles, ranging from diet and nutrition to the mindset that has propelled Molinaro late in his career.
0:00 Show Intro
2:43 Life at Oklahoma RTC
4:36 Training Through a Health Crisis
11:00 Weight Cutting
17:00 Buying into Smart Nutrition and Training
31:06 Importance of Mental Training
33:33 Perceived Effort Ratio
37:24 Pushing Mental Limits
43:25 Coach-Athlete Relationship
52:18 Suffering
1:04:53 Finding the Right Place to Train
1:11:15 Reasons for Still Competing
SUPPORT THE SHOW
And if you're a fan of the extensive and broad-based reach of the shows on the Mat Talk Podcast Network,
become a TEAM MEMBER today
. There are various levels of perks for the different levels of team membership. If you like wrestling content — scratch that — if you LOVE great wrestling content, consider becoming a team member. You'll get some cool stuff too.
Looking to start a podcast of your own?
Get a free month with Libsyn
by using the promo code MTO when you sign up. You'll get the remainder of the month from when you sign up as well as the next month free. It'll be enough time to kick the tires and lights some fires.