The RUDIS Podcast #132: Gabe Dean on Coaching at Cornell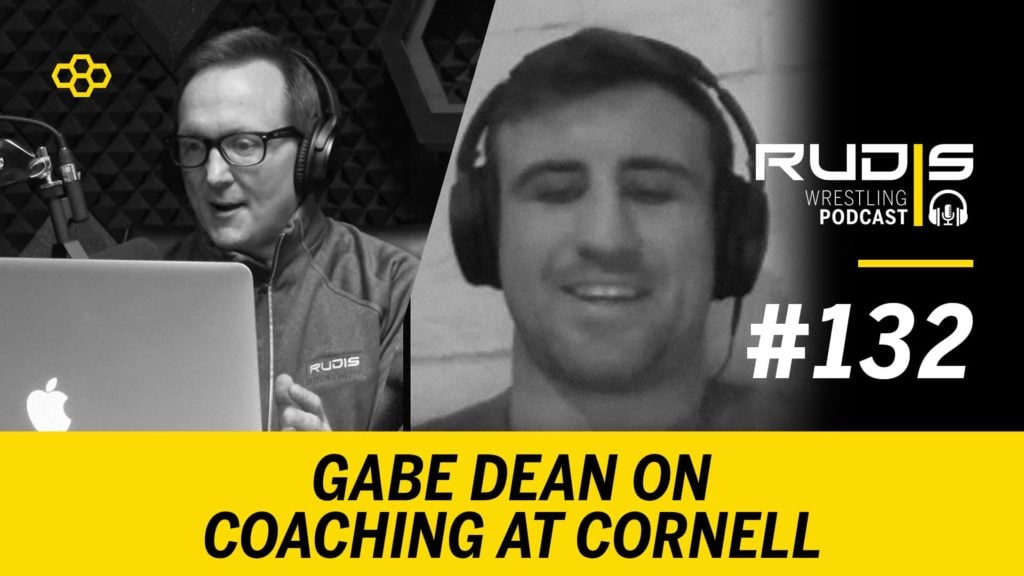 On this episode of the RUDIS Wrestling Podcast, Matt Dernlan is joined by two-time NCAA Champion Gabe Dean. Dean, an assistant coach at his alma mater Cornell, talks how the past few weeks have changed his perspective as both a coach and fan of the sport. Dernlan and Dean dive into Gabe's transition from athlete to coach, Cornell's success on and off the mat, Olympic redshirts, and more.
0:00 Show Intro
2:23 Wrestling and Life Lessons
7:48 Transition From Athlete to Coach
11:58 Cornell's Success This Year
15:41 Princeton-Cornell Beef
18:05 What Separates Cornell?
26:33 Finger Lakes RTC
30:24 Olympic Redshirts
34:27 Qualifying 65kg
40:35 Switching to Online Classes
47:07 Physical Activity During Quarantine
SUPPORT THE SHOW
And if you're a fan of the extensive and broad-based reach of the shows on the Mat Talk Podcast Network,
become a TEAM MEMBER today
. There are various levels of perks for the different levels of team membership. If you like wrestling content — scratch that — if you LOVE great wrestling content, consider becoming a team member. You'll get some cool stuff too.
Looking to start a podcast of your own?
Get a free month with Libsyn
by using the promo code MTO when you sign up. You'll get the remainder of the month from when you sign up as well as the next month free. It'll be enough time to kick the tires and lights some fires.