The RUDIS Podcast #135: Picking the Brain of Coach Lou Rosselli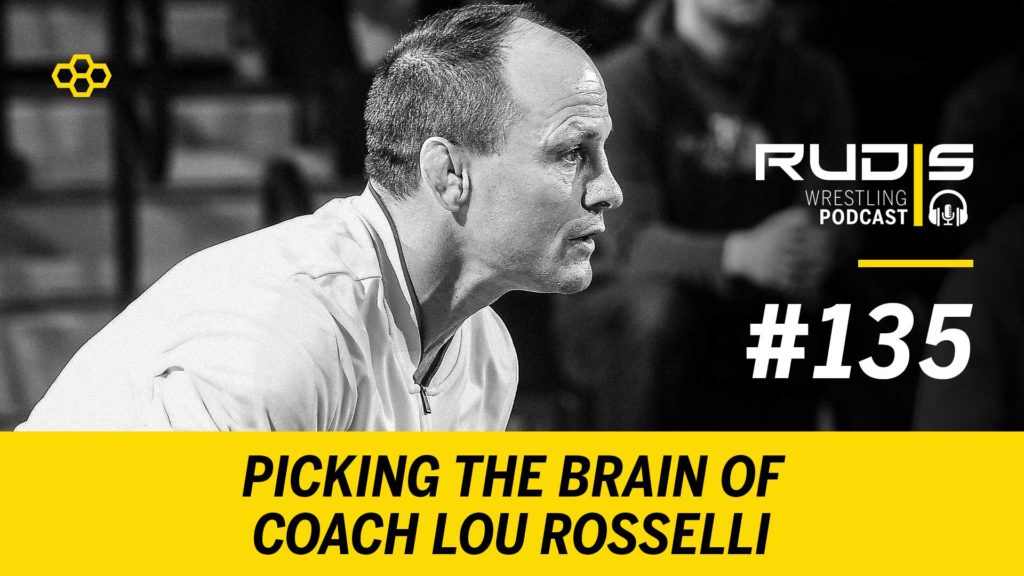 On this special edition of the RUDIS Wrestling Podcast, Matt Dernlan is joined in studio by 1996 Olympian and University of Oklahoma head coach Lou Rosselli. A veteran coach of numerous powerhouse programs, Rosselli has served the sport of wrestling as a collegiate and freestyle coach for over a decade. Rosselli and Dernlan dive into a variety of topics including recruiting, his career at Oklahoma, international wrestling and the silver linings which come out of the cancellation of sports for the foreseeable future.
Show Notes
1:46 Virtual Recruiting Realities
4:58 Virtual Academic Support
6:48 Missing Social Component
9:10 Silver Linings
16:54 Reflecting on OU Career
21:35 What Type of Wrestler is Right for OU?
26:37 Transition from Edinboro
31:15 Differences in Recruiting at Larger Schools
35:23 Education As a Priority
38:13 Differing Philosophies
41:40 Skills Needed to Transition to Freestyle
47:30 Tactical Execution
50:35 Growth of the Sport from RTCs
1:02:38 Qualifying 65kg for the Games
1:05:32 2021 Team Trials Procedure
SUPPORT THE SHOW
And if you're a fan of the extensive and broad-based reach of the shows on the Mat Talk Podcast Network,
become a TEAM MEMBER today
. There are various levels of perks for the different levels of team membership. If you like wrestling content — scratch that — if you LOVE great wrestling content, consider becoming a team member. You'll get some cool stuff too.
Looking to start a podcast of your own?
Get a free month with Libsyn
by using the promo code MTO when you sign up. You'll get the remainder of the month from when you sign up as well as the next month free. It'll be enough time to kick the tires and lights some fires.