The RUDIS Podcast #136: Kyle Snyder on current mindset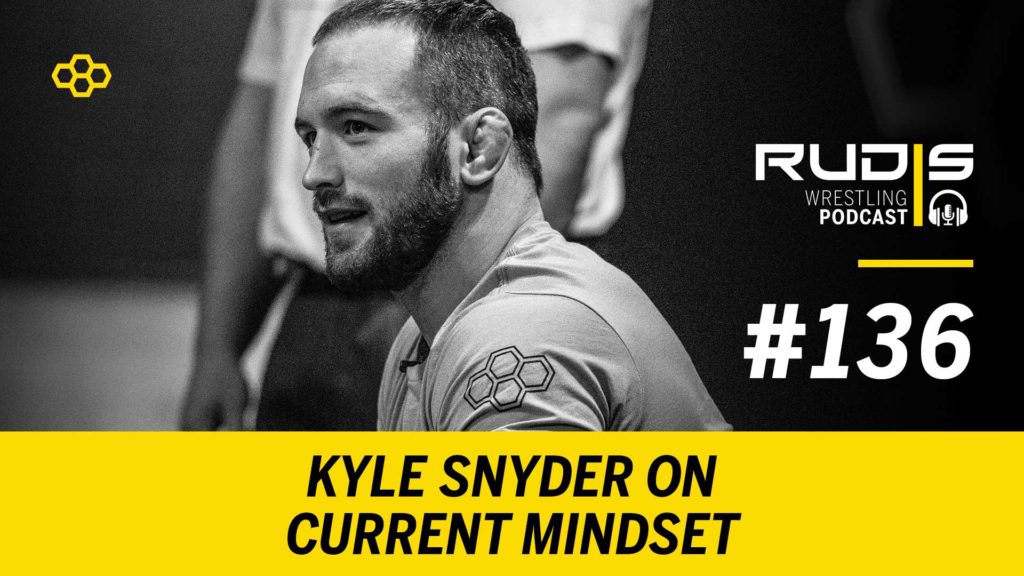 On this special edition of the RUDIS Wrestling Podcast, Matt Dernlan is joined by three-time World and Olympic champion Kyle Snyder. The two discuss the postponement of the 2020 Games, his mindset during present adversity, Kyle's decision to train at the Nittany Lion Wrestling Club and more.
Show Notes
0:00 Show Introduction
0:50 Last Two Weeks
2:30 Performance at Pan-Am Qualifier
4:38 What's Contributed to Kyle's current state as a wrestler
8:01 Developing a Technical Mentality
10:43 Differing Mindset from Last Year
13:09 What's the Threshold Each Match?
15:20 Goal for Your Opponents?
18:04 The Mind Controls the Body
21:32 Breaking Opponents
24:00 Turning Postponement Into a Positive
26:17 No End in Sight
28:15 Always Having a Student Mentality
32:11 Being Grateful for Rivals
33:25 Kyle's Move to State College
37:00 Getting on the Same Page
39:15 Difference Penn State Has Made
SUPPORT THE SHOW
And if you're a fan of the extensive and broad-based reach of the shows on the Mat Talk Podcast Network,
become a TEAM MEMBER today
. There are various levels of perks for the different levels of team membership. If you like wrestling content — scratch that — if you LOVE great wrestling content, consider becoming a team member. You'll get some cool stuff too.
Looking to start a podcast of your own?
Get a free month with Libsyn
by using the promo code MTO when you sign up. You'll get the remainder of the month from when you sign up as well as the next month free. It'll be enough time to kick the tires and lights some fires.