The RUDIS Podcast #137: New Navy head coach Cary Kolat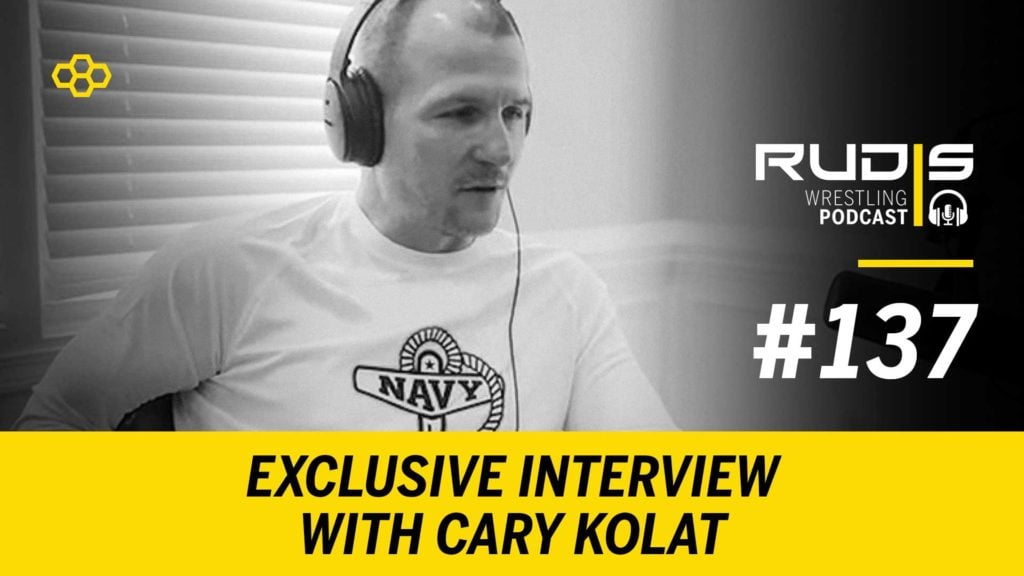 On this episode of the RUDIS Wrestling Podcast, Matt Dernlan gets an exclusive look into the factors that drove Cary Kolat to leave his post at Campbell to take the head coaching job at the U.S. Naval Academy. Kolat served as the head coach for the Campbell Camels for six seasons, leading his team to three SoCon Tournament titles and two regular-season SoCon Championships in the past four seasons alone.
SHOW NOTES
0:00 Show Introduction
0:43 Why the Naval Academy?
3:20 What the Conversation with Navy's A.D. Was Like
5:20 What Did You Learn About Running a Successful Program?
8:22 What Perspective Did You Gain Coaching at Campbell?
11:18 What Message Did You Have for You Team at Campbell?
SUPPORT THE SHOW
And if you're a fan of the extensive and broad-based reach of the shows on the Mat Talk Podcast Network,
become a TEAM MEMBER today
. There are various levels of perks for the different levels of team membership. If you like wrestling content — scratch that — if you LOVE great wrestling content, consider becoming a team member. You'll get some cool stuff too.
Looking to start a podcast of your own?
Get a free month with Libsyn
by using the promo code MTO when you sign up. You'll get the remainder of the month from when you sign up as well as the next month free. It'll be enough time to kick the tires and lights some fires.