The RUDIS Podcast #138: Coaching Changes and NCAA Decisions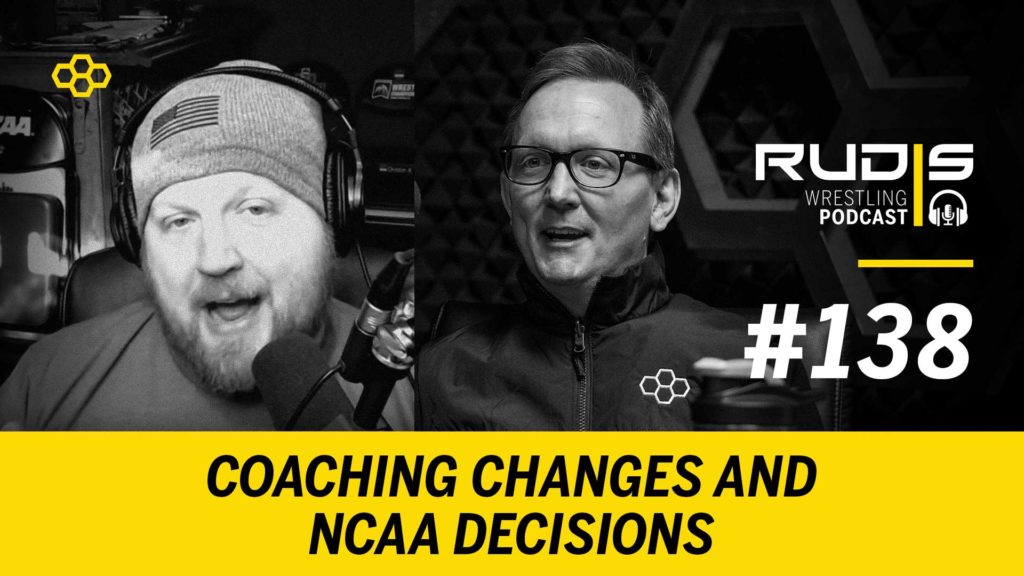 On this episode of the RUDIS Wrestling Podcast, Matt Dernlan and Jason Bryant dive into the whirlwind of head coaching changes across college wrestling, highlighting two of Division I's biggest hires: Cary Kolat and Chris Pendleton. Dernlan, who has an extensive history in serving on and leading Division I coaching staffs himself, breaks down what makes a head coach applicant attractive to athletic directors, and the crucial next steps of building a staff and recruiting athletes. The two then move on to discuss the NCAA's recent decision to grant an extra year of eligibility to spring sport athletes, but take no action for athletes of winter sports, leaving many careers at their abrupt and unexpected end.
SHOW NOTES
0:00 Show Introduction
1:03 Cary Kolat Hired as Navy Head Coach
4:20 Chris Pendleton Hired as Oregon State Head Coach
11:40 What Do Head Coaches Look For When Hiring Staff?
14:56 What Makes a Head Coach Candidate Desirable?
16:34 Oregon State Wrestling's History and Tradition
21:10 Recruiting Challenges
23:35 Addressing the NCAA's Eligibility Decision
SUPPORT THE SHOW
And if you're a fan of the extensive and broad-based reach of the shows on the Mat Talk Podcast Network,
become a TEAM MEMBER today
. There are various levels of perks for the different levels of team membership. If you like wrestling content — scratch that — if you LOVE great wrestling content, consider becoming a team member. You'll get some cool stuff too.
Looking to start a podcast of your own?
Get a free month with Libsyn
by using the promo code MTO when you sign up. You'll get the remainder of the month from when you sign up as well as the next month free. It'll be enough time to kick the tires and lights some fires.