The RUDIS Podcast #142: Exclusive Interview with Dominick Cruz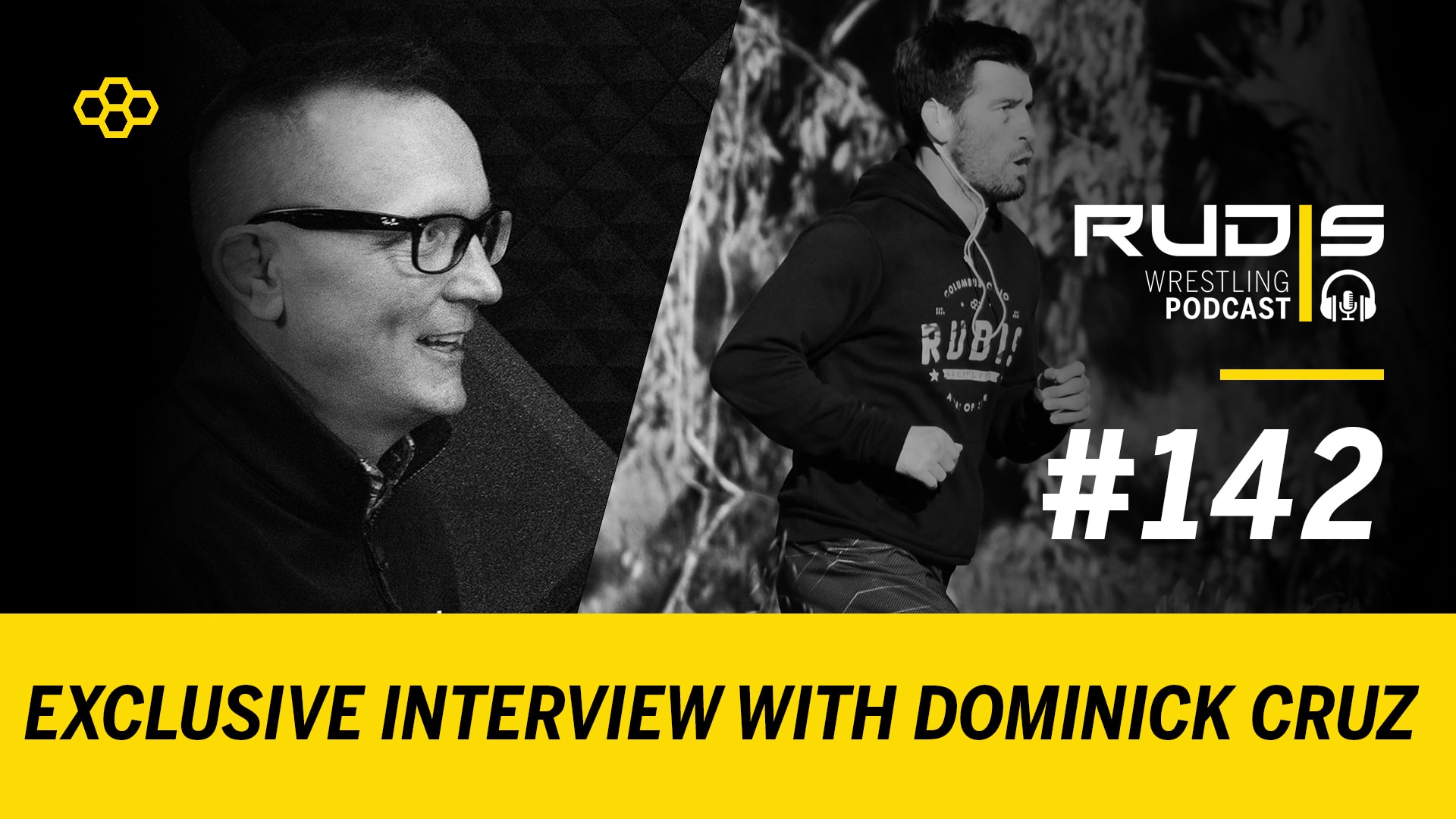 On today's special edition of the RUDIS Wrestling Podcast, Matt Dernlan is joined by UFC bantamweight Dominick Cruz. The original UFC bantamweight champion, Cruz is known as one of the greatest combat sport athletes of all time, going nearly ten years without suffering a loss. In December of 2016, Cruz failed to defend his bantamweight title against Cody Garbrandt, revealing after the fact he had fought with an injury which made it difficult to stand and walk at times. Although Dominick's career has been plagued with injuries over the past three years, he is on the cusp of returning to the cage to defend his reputation as one of the greatest bantamweights the fighting world has seen. Dernlan and Cruz discuss a variety of topics across combat sports, from battling back from injuries to how wrestling prepared him not only in the octagon, but for life as well.
With a total of three title defenses across two UFC bantamweight reigns under his belt, Cruz is looking to regain his throne atop the class, which is currently being run by Olympic gold medalist and former UFC flyweight champion Henry Cejudo. Cejudo ascended to the top of the bantamweight class after defeating former champion T.J. Dillashaw in January of 2019. Dillashaw was later found to have been taking EPO to gain a competitive advantage prior to his fight with Cejudo. Cejudo is now slated to defend his bantamweight belt against José Aldo in May, but Cruz is determined to fill Aldo's spot should the Coronavirus prevent international travel for sporting events.
SUPPORT THE SHOW
And if you're a fan of the extensive and broad-based reach of the shows on the Mat Talk Podcast Network,
become a TEAM MEMBER today
. There are various levels of perks for the different levels of team membership. If you like wrestling content — scratch that — if you LOVE great wrestling content, consider becoming a team member. You'll get some cool stuff too.
Looking to start a podcast of your own?
Get a free month with Libsyn
by using the promo code MTO when you sign up. You'll get the remainder of the month from when you sign up as well as the next month free. It'll be enough time to kick the tires and lights some fires.