The RUDIS Podcast #143: 75th Anniversary Team Part 2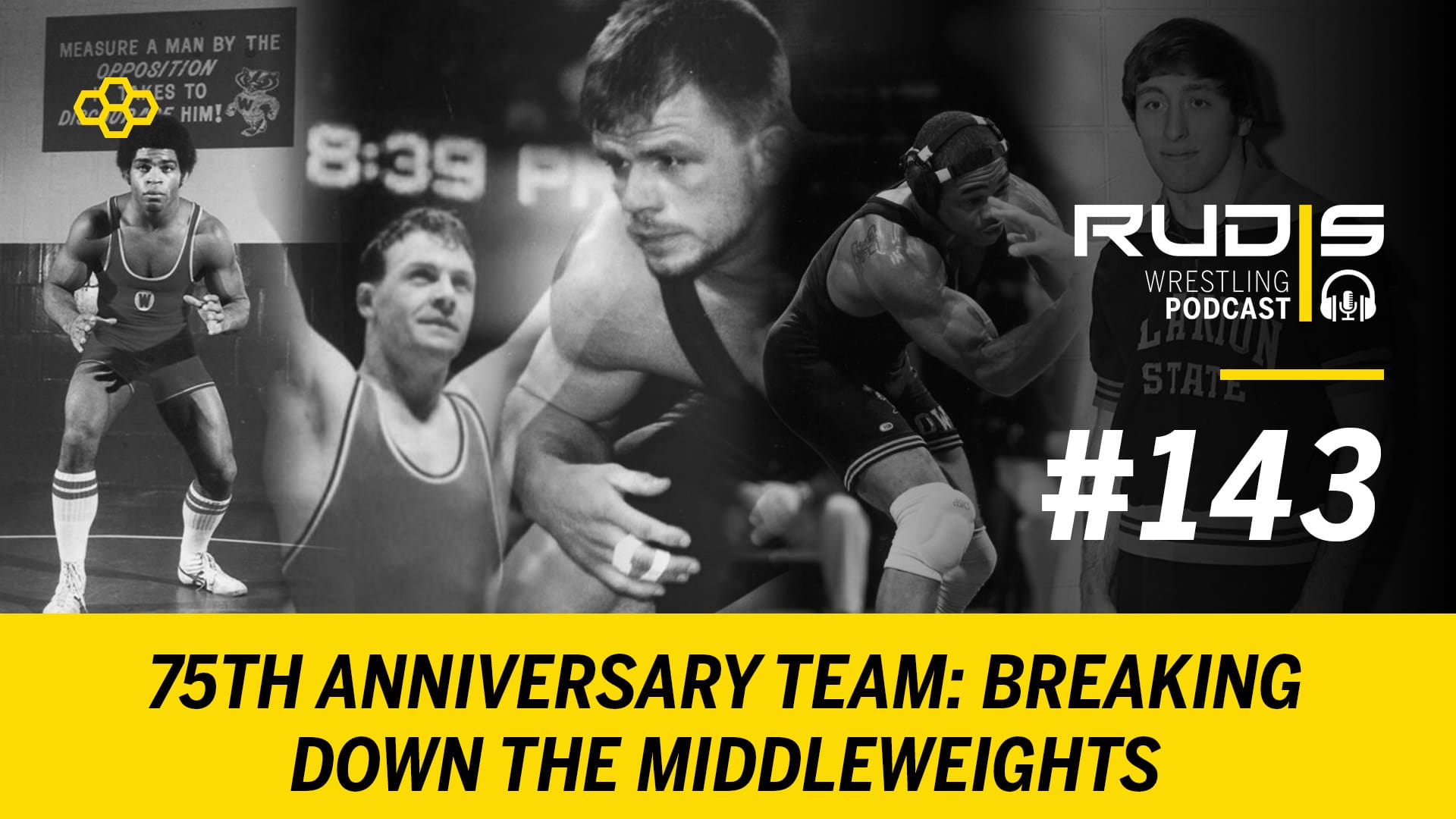 On this episode of the RUDIS Wrestling Podcast, Matt Dernlan and Jason Bryant break down the 75th Anniversary Team, as presented by the NCAA in conjunction with the National Wrestling Hall of Fame. The team, named at the 2005 NCAA Wrestling Championships, is comprised of 15 of the all-time greats, as voted on by college wrestling fans. A panel of collegiate wrestling experts built a list of 45 former wrestlers, classified in three divisions: lightweight, middleweight and heavyweight. Of the 45 nominees, the top-five vote getters in each division was named to the team.
In this episode, Dernlan and Bryant break down the middleweight team members, discuss wrestlers who they think should have made the cut, and who they'd replace. The middleweights are Lee Kemp of Wisconsin, Lincoln McIlravy of Iowa, Wade Schalles of Clarion, Pat Smith of Oklahoma State, and Joe Williams of Iowa.
SHOW NOTES:
0:00 Show Intro
2:40 Middleweights Intro
6:12 Lee Kemp
9:17 Pat Smith
14:30 Lincoln McIlravy
18:50 Joe Williams
22:04 Wade Schalles
SUPPORT THE SHOW
And if you're a fan of the extensive and broad-based reach of the shows on the Mat Talk Podcast Network,
become a TEAM MEMBER today
. There are various levels of perks for the different levels of team membership. If you like wrestling content — scratch that — if you LOVE great wrestling content, consider becoming a team member. You'll get some cool stuff too.
Looking to start a podcast of your own?
Get a free month with Libsyn
by using the promo code MTO when you sign up. You'll get the remainder of the month from when you sign up as well as the next month free. It'll be enough time to kick the tires and lights some fires.